Philadelphia 76ers: Al Horford provides the ultimate glue guy
Al Horford will benefit the Philadelphia 76ers in all areas next season.
There are valid concerns about Al Horford's contract. It's an expensive four-year pact for someone who's 33. Big men tend to age poorly and Horford moves around quite a bit. It's no unreasonable to question Elton Brand and the front office's decision-making.
When it comes to on-court benefits, however, it's easy to justify the Philadelphia 76ers' decision. While it's a definite risk — one I might not have taken — Horford's skill level and impact go well beyond counting stats. He's a very unique build.
Horford is one of the smartest players in the NBA. When people discuss NBA geniuses, Draymond Green, LeBron James, Andre Iguodala and others tend to dominate the conversation. But Horford occupies a similar space, possessing a basketball I.Q. that allows him to vastly improve the functionality of a team on both ends.
When it comes to offense, Horford fits the glue guy label — an often overused phrase that aligns with the attributes Horford provides. He's not a major scorer, but Horford finds ways to fit in. He's a deadly pick-and-pop threat, a skilled post scorer and someone who does all the little things.
"The little things" is another overused cliche, but Horford checks countless boxes. He's a good screener, a smart cutter, a timely offensive rebounder and a blissful passer. He can read every angle, whether it's driving to the rim or operating in the post.
Horford's passing will find a comfortable home in Brett Brown's motion offense. He can thrive in dribble handoff actions, find shooters on the short roll or run post-ups when Joel Embiid sits. Given Brown's constant emphasis on ball and player movement, Horford seems like a natural fit.
The Sixers investing in a second big man — a second center — is bold. It's an unproven strategy in the modern NBA, but it's one that just might work in Philadelphia's favor. We haven't seen a modern Twin Towers with the collective versatility of Embiid and Horford. Nor have we see two bigs with such complementary skill sets.
While Embiid grinds in the post, faces up and looks to score, Horford fill in the gaps. He can spot-up for 3s on the perimeter. He can cut backdoor for the slam. He can make the entry pass. Horford, to put it shortly, doesn't need the ball to succeed. He's someone who can complement Embiid, rather than taking possessions away.
It's one of Horford's most special attributes. He genuinely tries to better his teammates. He doesn't force bad shots or hoard possessions. He, to a degree few players in the NBA are, is in it for the team. To make the offense run smoothly, find open teammates and locate the best possible shot.
All this, and Horford has the defensive chops to massively upgrade a top NBA defense. The Sixers flipped a switch in the postseason, embracing size and physicality on both ends. Their defense was a disruptive force during their seven-game showdown with Toronto.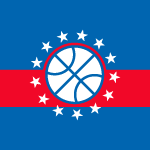 Want your voice heard? Join the The Sixer Sense team!
Write for us!
Now the Sixers are even bigger, and Horford adds a different force altogether in the frontcourt. He's bound to lose speed and athleticism between now and his contract's final date, but Horford still has the lateral quickness to defend on the perimeter.
Over the past two seasons, Horford has gotten ample credit for his tremendous defense on Embiid. But he has also locked up Ben Simmons, moving his hips and using his strong frame to bottle up Simmons' forays to the basket.
While Ben is an atypical defensive assignment, Horford has the versatility to defend stretch fours when on the floor next to Embiid. He's also a brilliant help defender, making quick rotations and adding another shot-blocking layer to a Sixers defense that blankets the interior.
When Embiid sits, Horford will keep the defense afloat, taking on the role of traditional five and anchoring the middle. Philadelphia keeping an All-Defense caliber center on the floor at all times will work wonders. Horford's quite the upgrade over Boban Marjanovic.
The Sixers now have the ultimate complementary piece — a top 30 player whose primary objective is to uplift those around him. His skill set fits cleanly next to Embiid and Simmons, not taking away from Philadelphia's core pieces. He's also built to age gracefully due to his skill level and intelligence. Even as his athleticism dies out, Horford will find ways to impact the game.
Elton Brand's new roster still has question marks. But the Sixers are in a prime position to compete for an Eastern Conference title, the Horford addition being a big reason why. Fans should anticipate a strong season from the foe-turned-friend.