Philadelphia 76ers: Al Horford is a unique defensive stopper
The Philadelphia 76ers now have a unique weapon for the most important matchups.
Few defenders have been more impactful over the past two seasons than Al Horford. He's perpetually underrated — an All-Star talent who does the dirty work. He doesn't command attention, but he commands respect.
Now the Philadelphia 76ers will add the 33-year-old to a massive rotation, stating him at power forward alongside the 7-foot-2 Joel Embiid. There are valid concerns about Horford playing the four, but he has done it before. He has been quite successful, to boot.
Horford has the versatility to handle a wide variety of matchups. He's unique in his malleability — a trait that has been on full display in recent Sixers-Celtics meetings. We have seen firsthand Horford's ability to stifle Embiid's physicality in the post. He has also been equally effective in stonewalling Ben Simmons on the perimeter.
Despite his advanced age and large frame, Horford is mobile. He's also a basketball genius, constantly making the right rotations and placing himself in a position for success. He knows where and when to be, and communicates at a high level.
The Sixers' defense will improve in Horford's presence. When you consider Jimmy Butler's underwhelming regular season defense, there's a good chance Horford's arrival — not to mention Josh Richardson on the perimeter — will launch Philadelphia's defense into a different stratosphere.
Having Horford also sets the Sixers up well for key matchups. Perhaps the biggest of all being the Milwaukee Bucks, who are widely considered the Sixers' top competition in the Eastern Conference. Horford matches up better than anyone else against Giannis Antetokounmpo.
While it's difficult to maintain a strong success rate when defending Giannis, the reigning MVP had trouble against Horford last season. Whereas most defenders can't handle Antetokounmpo's blend of length, explosion and strength, Horford has the tools to offer a staunch impediment.
Horford's 7-foot-3 wingspan works in tandem with his lateral quickness. He can match Giannis stride-for-stride, playing physical at the rim without getting into foul trouble. He stays vertical, times his leaps and forces Giannis to hit well-contested shots.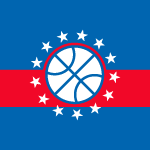 Want your voice heard? Join the The Sixer Sense team!
Write for us!
The Sixers now have arguably the best Giannis defender in the league — a valuable asset when Giannis is the prime obstacle between Philadelphia and a Finals appearance. Embiid has also done well on Giannis in the past, giving the Sixers an even rarer two-pronged attack for the Greek Freak.
Horford will give Philadelphia advantages in other key matchups as well. He and Embiid can take turns on Pascal Siakam when facing Toronto, using their size and length to cut off driving lanes. For Zion Williamson, it's a similar concept to Ben Simmons. Hang back, tempt jumpers and wall off the paint.
Horford will also prove valuable against west coast rivals. The Lakers, for example, will throw LeBron James and Anthony Davis on the court. Horford can aptly defend both in spurts, while Embiid and Simmons have effectively guarded Davis and James, respectively, in the past.
The Sixers have both size and versatility. Horford can reliably defend in space, a rarity for players with his size and bulk. Brett Brown's won't lose any rim protection when stationing Horford on the perimeter, as Embiid cleans up whatever mess leaks inside.
There's immense potential for an Embiid-Horford frontcourt to blanket opposing offenses, all while Ben Simmons and Josh Richardson defend multiple positions at an All-Defense level. Four of the Sixers' five starters are well above-average defenders.
More than last season, the Sixers now have a consistent answer to some of the league's most forceful stars. Horford will add layers to a strong defensive core, whether it's sticking on the perimeter or banging in the post.