Philadelphia 76ers: Making sense of J.J. Redick's departure
On J.J. Redick's brief tenure with the Philadelphia 76ers.
The Philadelphia 76ers had J.J. Redick under contract for two seasons. He praised both the organization and the city, mentioning his plans to retire a Sixer on multiple occasions. He was the perfect fit on offense, and the right veteran to stabilize the locker room.
On June 31, as soon as the free agent window opened, Redick was one of the first players to sign a contract. A two-year, $26.5 million deal in New Orleans. What happened — why the sudden change of heart?
I truly believe Redick wanted to retire in Philadelphia. It's close to Brooklyn, where his family is rooted, and he's at a stage in his career where moving from city to city is less desirable. He has a wife, a young child and things to think about beyond basketball.
But that latter category — things to think about beyond basketball — could also provide the plain and simple reason for his departure. Redick has every right to pursue the biggest paycheck possible. If not the biggest, one that's in his wheelhouse and properly values his on-court contributions.
The Sixers were never going to offer that money. If we're to believe Liberty Ballers' recent report, the Sixers planned to pivot away from Jimmy Butler, which inevitably meant a sign-and-trade. It's also clear the Sixers were zeroed in on Al Horford for quite some time, which led to Boston's cry for help.
After swapping Butler for Josh Richardson, the Sixers had a hard limit on cap space. Just about all of said cap space went to Horford, who is glued to the franchise on a four-year deal worth up to $109 million. Tobias Harris was always getting his max extension.
Philadelphia was not going to offer Redick comparable money to the deal New Orleans proposed. Despite a two-year tenure and clear desires to finish his career in Philadelphia, Redick didn't owe anything to the Sixers. He had no obligation to take a massive discount — one that would have coincided with a move to the bench and decreased responsibilities.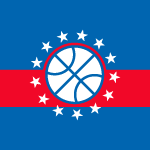 Want your voice heard? Join the The Sixer Sense team!
Write for us!
Redick will probably move to the bench regardless, as the Pelicans will focus on Lonzo Ball, Jrue Holiday and Brandon Ingram on the perimeter. But Redick should still get considerable playing time as the sixth man — his shooting and movement could unlock quite a bit for Zion Williamson, Holiday and the team's primary weapons.
Once upon a time, Redick was setting screens and opening up driving lanes for Ben Simmons. Now Williamson will be the beneficiary, working in conjunction with Redick's deadeye shooting and perpetual motion.
There's a lot to like about New Orleans, a team that should compete for a fringe playoff spot in the Western Conference. It's a cool city and a cool franchise, with a rich culture and a splurge of young talent populating its roster.
And, again, money. The Sixers weren't going to give Redick a similar contract. It's a fine decision, but one should question the loyalty of a franchise on equal terms as the loyalty of a player. Why should Redick be 'loyal' if the Sixers weren't willing to properly value his services?
In the end, Redick gave two strong seasons in Philadelphia — perhaps the two best seasons of his long career. Fans should appreciate that and wish him well in New Orleans. He deserved all the money he could get.