Philadelphia 76ers: Matisse Thybulle deserves to play through struggles
The rook has hit a speed bump, but the Philadelphia 76ers shouldn't waver.
The early returns on Matisse Thybulle have been largely positive. He's averaging 2.0 steals and 1.0 block in 17.3 minutes per game, and he started the season as Brett Brown's first sub. The Philadelphia 76ers, in the midst of a title-contending season, have been unafraid to use the rookie.
Thybulle's playing time has curtailed in recent games, though. After playing over 20 minutes in four straight contests to start the season, his last three games have yielded minute totals of 16:45, 4:50, and 13:19 — a clear and concerning trend.
One reason is Furkan Korkmaz, who's experiencing a rebirth of sorts. Brett Brown wanted a bomber, and to everyone's surprise — and I mean everyone — Korkmaz is actually filling the void. It's a small sample size, yes, but the Kork continues to pop in unexpectedly productive ways.
Another reason is foul trouble. Thybulle, despite his next-level instincts and defensive I.Q., is still a rookie who predicates his game on forcing turnovers. He's strong in his convictions, which means aggressively jumping passing lanes, sniffing out weak-side blocks, and at times, playing what one might consider reckless basketball.
In Phoenix, when Thybulle was on the floor a shade under five minutes, he accumulated four fouls. That's almost a foul per minute. It's not uncommon for rookies to experience foul trouble, and Thybulle's game is uniquely foul-prone. It's something the Sixers will have to live with.
On top of Thybulle's foul-happy nature and Korkmaz's sudden ability to make shots, the rookie has struggled gravely on offense. After a strong shooting performance in Summer League and some promising flashes in preseason, Thybulle is hitting 24.2 percent from the field and 23.8 percent from deep.
I would expect those numbers to creep up as the season progresses, but it's clear Thybulle needs time. His value is and always will be rooted in defense, but he needs to competently exist within the offense to maintain a stable spot in the rotation.
If the Sixers were to base decisions on purely basketball, with no context beyond what happens on the court, the argument for benching Thybulle in favor of Korkmaz, James Ennis, and Raul Neto is a strong one. All three are more polished, and at the moment more effective, players.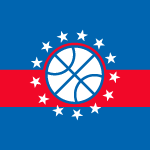 Want your voice heard? Join the The Sixer Sense team!
Write for us!
That, however, is not how one should operate a basketball team. Brett Brown needs to account for the future, and the fact that Thybulle has legitimate All-Defense potential once his nerves calm and the fouls subside. With Thybulle, eyes are on the future more than the present.
Even as Philadelphia pursues a championship, it's important to develop talent. Thybulle seems comfortable in a bench role, even if he's prone to shooting slumps and foul-riddled evenings. He's also on a cheap rookie scale contract for the next four years.
The Sixers are capped out for the foreseeable future. Joel Embiid, Ben Simmons, and Tobias Harris are all on max contracts. Al Horford sits at $25 million per year, and Josh Richardson is due for an extension in 2021. There's not much money to burn.
It's essential for Philadelphia to cultivate young, cheap talent in the second unit. Ennis, Neto, Mike Scott — those guys won't last forever. It's Thybulle, Korkmaz, even Zhaire Smith and Shake Milton, who will anchor future iterations of the second unit.
For Thybulle, things will slow down eventually, and his defensive ceiling is no facade. He can impact winning this season — we've already seen it — but more importantly, he's an essential asset long-term. Brown should not bench Thybulle. It shouldn't be a consideration.