Philadelphia 76ers in desperate need of a closer
If they want to finally get over the hump, the Philadelphia 76ers are going to have to figure out who the go-to guy is late in close game situations.
After nail-biting losses to the Orlando Magic and the Miami Heat, the Philadelphia 76ers have to come to a conclusion on who will be their closer.
If they want to get deep into the 2020 playoffs, then someone is either going to have to step up to the plate, or a discussion in the locker room will have to be had. If you look at every title contender past and present, they have someone who can make those tough shots when it really counts. If you look back at the Dec. 27  loss to the Magic, every player not named Ben Simmons was hoisting up three-pointers and trying to play the hero role.
This year the Philadelphia 76ers are 6-8 when they are behind or tied when the point differential is five or less during the last five minutes of the game. That is good enough for 11th overall. Joel Embiid might be the best player on the floor, but he is not necessarily the best to close games. With his height and ability, he is able to get any shot he wants in the paint, however, when the game comes down to the wire, he continues to shoot long-range jumpers.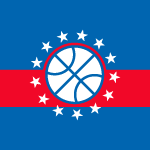 Want your voice heard? Join the The Sixer Sense team!
Write for us!
During the last five minutes of a game, Tobias Harris ranks a team-best 16th among all players in fourth-quarter scoring when their team is behind. His aggressiveness as of late might be what's best for the team down the stretch going forward.
For the past few seasons, fans and coaches have been clamoring for Ben Simmons to become a more aggressive scorer. With the ball in his hands 90 percent of the time in the fourth quarter, he is able to make the right pass and see the floor like none other. He can also make plays on the defensive end, However, If we are going to accept him for being a passive scorer, then he isn't the answer either.
On Christmas day, their defense was able to stop Giannas Antetokounmpo from doing damage. However, you cannot expect a player of his caliber to be held under 20 points like that on a nightly basis.
Most nights, during the regular season, the Sixers aren't going to be in a situation where they desperately need a bucket, as they spearhead the East along with the Celtics , Bucks and Heat in the Eastern Conference. The playoffs however, are a different story, as most games will come down to the wire.