Yes, the Philadelphia 76ers should look into Chris Paul
The Philadelphia 76ers might have made a mistake. Here's a fun, probably controversial solution.
When the Philadelphia 76ers signed Al Horford to a four-year, $109 million contract, my feelings were mixed, which I assume was a common reaction at the time. Horford had spent the past couple seasons wrecking Philadelphia at every turn, and more specifically, wrecking Joel Embiid. It felt comparable to exorcising a demon.
I have long viewed Horford as a supremely underrated, supremely enjoyable talent. He's a wiz passer, a capable shooter, and a selfless teammate who goes out of his way to better those around him. He's truly one of the most unselfish players in the NBA.
Few big men in recent seasons have impacted winning to the degree Horford did in Boston. He was flat-out the most important player on the Celtics, even eclipsing Kyrie Irving. It stands to reason adding someone of his talent level is a positive.
In Philadelphia, however, Horford's perception has already soured. I don't think it's entirely his fault either. It's more a fit issue, as the Sixers were never built to maximize his individual situation. Horford's top attributes revolve around distributing and playing inside-out. The Sixers, by necessity, have turned him into a pick-and-pop specialist.
Horford's numbers over the past 10 games paint a dismal picture. Looking beyond fit, he looks slow, old, and at times uncomfortable. We have seen uncharacteristic mistakes, visible frustration, and even heard qualms about his role. Horford, typically avoidant of such comments, clearly hasn't found his rhythm in Brett Brown's atypically structured rotation.
The Sixers should consider a Horford trade. Not because it's a necessity, or because Horford won't work, or because Horford can't contribute to a championship. It's because due diligence is important. The Sixers want to win a title, and Horford's wings are clipped next to Joel Embiid, a top-10 player who should be the focus of Philadelphia's roster-building efforts.
Enter Chris Paul.
I'm well aware of Chris Paul's own personal elephant in the room — his contract, similar to Horford's, is not exactly a shining symbol of financial responsibility. The 34-year-old is set to make over $40 million per season for two more seasons after 2019-20. That's a lot of money.
The Sixers and Thunder, in this scenario, would essentially be swapping bad contracts. Easy enough. The main concern is OKC's willingness to consider such a deal. In all likelihood, OKC hands Philadelphia a hard rejection and both teams go about their business.
At this current moment, the Thunder are 19-16 and firmly in the playoff race out west. The Sixers are 24-14, below expectations but perfectly respectable. Neither team is desperate for change, although Sixer fans are a tad impatient.
A CP3 trade would require the Sixers sending Horford to OKC with a sweetened pot. It would likely require Zhaire Smith and multiple draft picks — perhaps even first rounders. I'm not sure the Sixers, nor their fanbase, are thrilled with a such a notion. But maybe, just maybe, they should be.
When the Sixers pulled the trigger on Jimmy Butler last season, it was met with a strange blend of praise, acceptance, and cynicism. Some never got over the idea that Butler actively hurt Ben Simmons, which I think is blatantly false. Butler might have limited Simmons' touches and his role, but he played a key role in allowing Simmons to work off-ball in the postseason. It resulted in a much smoother second go-around for the All-Star point guard.
As good as Simmons is, he's not equipped to operate as the lone point guard on a high-level contender. The Sixers have enough size and defense to work around it, but in an ideal setting, Ben is flanked by a more nuanced halfcourt creator in the Butler vein.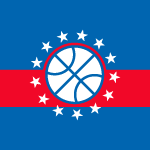 Want your voice heard? Join the The Sixer Sense team!
Write for us!
CP3 fits the bill. He's a much different player than Butler, but the concept is similar. He's a dynamite pick-and-roll ball handler. He's one of the single smartest passers in recent memory, and he's still a craftsman in isolation. His wheels have slowed in recent years, but he's still a slippery scorer who can collapse a defense and create his own looks down the stretch.
He gave fans a first-hand look in Philadelphia's win over OKC Monday night — Paul was a buzzsaw in the second half. He couldn't quite lift OKC over the hump, but the Thunder have thrived in late-game situations all season, in large part due to Paul's presence.
I have Paul on my All-Star ballot and he has made Houston look foolish all season. He's getting old, and when his contract comes to an end, there's no guarantee CP3 plays at a level at all resembling his compensation. The same, however, can be said for Horford.
Right now, at this very second, Paul does exponentially more for the Sixers' championship aspirations. He would thrive in the two-man game with Embiid, not to mention the still-untapped potential of Simmons as a screener in the pick-and-roll. More than anything else, he can space the floor, get into the teeth of the defense, and add much-needed variety to Philadelphia's attack.
There are natural reservations with any small point guard in 2020, and Paul is not different. But he's a proven defender, one who can aptly defend his position, create chaos in passing lanes, and compete on switches. Injury woes are something you have to deal with, but I'm willing to bet on Paul's talent and pedigree when the main cost is, in this hypothetical, a 33-year-old center.

76ers Get
Chris Paul
Mike Muscala

Thunder Get
Al Horford
Zhaire Smith
Mike Scott
picks
This is not speculation — there are no credible rumors suggesting Philadelphia is interested, nor a report suggesting OKC is itching to trade Paul. It's still a concept worth exploring, and if I were a member of the front office, I would implore Elton Brand to consider all his options.
Paul is a future Hall of Famer and one of the most intelligent basketball players in NBA history. Anyone who thought he was finished after Houston severely underestimated not only his competitiveness, but his skill level. Paul was too good last season to fall into the abyss this season.
Maybe this isn't the ideal star-for-star trade in Philadelphia's wheelhouse of options. But it's one to consider if OKC bites on Horford's smaller per-year salary, the upside of Zhaire Smith, and more future picks.