Philadelphia 76ers: Is Brandon Ingram better than Ben Simmons?
The Philadelphia 76ers elected to pick Ben Simmons first overall in the 2016 NBA Draft. Was it the right decision in retrospect?
If you asked this question after watching the respective rookie campaigns of Ben Simmons and Brandon Ingram, it wouldn't have been much of a discussion. However, with the stagnancy in the Philadelphia 76ers point guard's offensive game since his debut and Ingram's consistent improvement, the discussion has been reignited.
The Ringer's Kevin O'Connor has already stated that Brandon Ingram is better than Ben Simmons after watching Ingram's improved play this season. O'Connor always believed that Ingram would end up better than Simmons when he did his NBA Draft Guide, and that statement might be paying dividends.
So this begs the question, who is the better player right now?
Let's take a look at Brandon Ingram first. Ingram was regarded the best scorer in the draft and was picked right after Ben Simmons at second overall, which is what sparked this whole debate in the first place.
Ingram did struggle in his first season as a Laker and only found his way in the starting lineup midway through the season. He was, however, only 19 years old and considered a long term project for the Lakers. Ingram, as expected, and just like any young player would, improved every season since his first.
2016-2017: 9.4 PTS/4 REB/2.1 AST
2017-2018: 16.1 PTS/5.3 REB/3.9 AST
2018-2019: 18.3 PTS/5.1 REB/3.0 AST
2018-2019: 25.1 PTS/6.8 REB/4.2 AST
Meanwhile, Ben Simmons seemed to get the better of Ingram and live up to his first overall pick early on, leading the Sixers to back-to-back 50+ win seasons. (Simmons redshirted his first year)
2017-2018: 15.8 PTS/8.1 REB/8.2 AST
2018-2019: 16.9 PTS/8.8 REB/7.7 AST
2018-2019: 15.2 PTS/7.6 REB/8.4 AST
Ben Simmons has been putting up the same stats for pretty much three seasons straight. With no significant improvement to his game except on defense, which is probably deserving of first team All-Defense in 2020. He has not improved anything else, which is pretty alarming.
On the other hand, while Brandon Ingram is making huge strides in his game every season, his team is still struggling. Some continue to say he's just putting up big numbers on a bad team.
There are quite a few players who come to mind when thinking of big numbers on a bad team. However, Bradley Beal, does not come to mind, why not? He is considered a top-15 guy in the NBA by most. Is Beal not considered an empty calorie scorer because he has shown success alongside his All-NBA teammate, John Wall?
The same thing can be said about guys like Devin Booker and Zach LaVine, who are more or less in the same situation as Ingram. All really good players individually, but not enough to swing their team above .500 in the standings. Who knows what they'd be able to do if you add an All-NBA player next to them.
One other extreme example is Anthony Davis. He's a top-three player in the league offensively and defensively, yet in seven years with the Pelicans, Davis has only brought his team to the playoffs twice. Now look at him strive alongside LeBron James (an All-NBA player). He sits first in the West for the first time in his career.
I am not comparing Anthony Davis to Brandon Ingram — Davis is miles ahead of Ingram. This comparison is just to show that not even the greatest players can carry their team alone. However, in the final two minutes of a game where the score is close, a player alone can carry his team. Would you rather have Simmons with the ball in a final possession with the game on the line? Or any of the guys who were mentioned before, from Brandon Ingram to Anthony Davis?
So what? Simmons can't finish a game and is a liability on offense in the dying minutes of the game, he does other things none of those players can do (besides Davis). This is the usual counterargument most people would say, myself included. Simmons could get a triple-double every night if he really wanted to and can be as effective as Giannis if the same gameplan were set around him.
If Simmons were ever put on a team with decent to good shooters around him and deployed as the focal point and only star of that team, that team would most likely make the playoffs. Simmons is not on the same level of aggression or as good a finisher as Giannis around the rim, but he is a better passer and would probably excel in that role nonetheless. We've seen it work in his first season when Embiid was out and Simmons was playing his best basketball to date, leading the Sixers to 16 straight wins.
Although Simmons can raise the floor of his team very high, the ceiling is not that high with that formula. It does not translate to playoff basketball and can easily be exploited in a seven-game series. Just like Nick Nurse did against the Milwaukee Bucks. Unless Simmons gets a reliable jumper and decides to take games in his own hand, any team with Ben Simmons as their main star will plateau.
I know it's been said a million six hundred seventy two times… but a jumpshot is CRUCIAL if Simmons ever wants to reach his full potential as a star. He does everything else on an elite level: defense, rebounding, passing, speed, handles and getting to the basket. If he were to develop a decent or even usable shot, it would really push him from top-25 player in the league to top eight.
Brandon Ingram's play may not translate to winning basketball by himself, but he can score almost effortlessly, play solid defense, and has become a pretty good passer. He may not be a floor raiser like Ben Simmons, or ever be the best player on his team when thinking of championships. But he is the scorer every team needs. He's a three-point threat, has a deadly mid-range, and is a very good scorer all around. He can take control of games and, more importantly, close games if needed.
Simmons can also take control of games if needed… but on the opposite end of the floor. He's one of the more clutch defenders in the league, coming up big on that end numerous times. But when you need him most offensively, that's when Simmons disappears.
This flaw, alongside the lack of jumper, warrants the Ingram vs. Simmons debate. If you're going to be a top player in the league you can't be afraid of the moment and also be a complete liability on the offensive end. It's worth noting that Simmons has the skill set to be the best player on a championship team if he improves his shot and stays aggressive.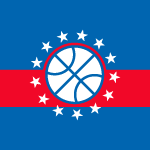 Want your voice heard? Join the The Sixer Sense team!
Write for us!
Simmons still has the higher ceiling, he just seems to have hit the same wall he did in his rookie season. If Simmons does ever decide to shoot, and shoot decently… Simmons will be a better player in the future, no doubt. It's just worrying he has shown regression and not progression towards his jump shot.
In his first year, he shot 32.5 percent from 10-19 feet on 200 shots. His second year he shot 21.7 percent on only 90 shots. This season, in 39 games so far, he's shooting 13.6 percent on only 22 shots.
There is some logical sense to why he stopped taking this shot. It's not an efficient shot and he's not great at it. But Simmons isn't doing his team any favors when looking for a pass in the mid-range when he's wide open — he doesn't even look at the basket. Team's know that Simmons isn't a threat from anywhere outside the rim, and that makes game planning against the Sixers that much easier.
Ingram has elevated his play every season and it doesn't look like he's going to stop getting better. He may not have the same talent that Simmons has, but his hard work is paying off and he's making improvements in areas he needs work. In his first season, Ingram had shooting splits of 40/29/62. Three seasons later he has improved to shooting splits of 48/41/87. If Ingram does end up leading this team to the playoffs, then I feel the argument can be a lot more one sided than people think.
Right now, the 2016 first overall pick, Ben Simmons, is the better player. Simmons is a great floor raiser, can shut down anyone on the defensive end, and is one of the best passers in the league. He's shown he can carry his team and be a winning player.
The number two overall in that draft, Brandon Ingram, has certainly made the race close between the two. Ingram's scoring ability mirrors Kevin Durant, and we are certainly seeing shades of that this season. Provided that Brandon Ingram takes yet again another leap next year, while Ben Simmons remains the same player he is now… then I'm sorry, I think Kevin O'Connor might be on to something.
Simmons is 4-1 in head to head against Brandon Ingram if anyone was curious.