Philadelphia 76ers: Joel Embiid earns 3rd straight All-Star start
The Philadelphia 76ers' superstar will make his third appearance in the All-Star Game.
As expected, the Philadelphia 76ers will have a starter in the All-Star Game for the third consecutive season, again courtesy of Joel Embiid's interior dominance. The center joins Giannis Antetokounmpo, Pascal Siakam, Kemba Walker, and Trae Young among Eastern Conference starters.
There was some doubt over Embiid's credentials this season, but in the end, it's difficult to leave out a clear top-10 player. In 31 games played, Embiid has averaged 23.4 points, 12.3 rebounds, 3.3 assists, and 1.4 blocks per game. He's a game-changing defender and a battering ram on offense, finding ample success despite a roster not constructed to play to his strengths.
Embiid fills every bit of his 7-foot listed height, which allows him to exploit consistent mismatches inside. Very few centers are genuine physical matches for Embiid, and one of his most staunch oppressors happened to join the roster last summer.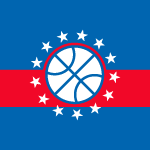 Want your voice heard? Join the The Sixer Sense team!
Write for us!
No one will deny Embiid's flawed nature. He struggles to make quick decisions, which leads to turnovers, late passes, and high-difficulty shots. His effort has wavered more than normal on defense this season, and injuries have limited his availability.
We have not seen Embiid at his peak in 2019-20. After an offseason of hard work and big talk, Embiid has made it a priority to pace himself. Whether he admits it or not, the Sixers and Embiid are on the same page — the goal, in the words of Brett Brown, is to deliver him to the playoffs healthy.
Even taking such information into account, Embiid deserved the starting nod. My personal starting five would have subbed Kyle Lowry for Trae Young, but the collective seemed to vote wisely this season. There were no egregious starters in either conference.
Another potential snub was the Sixers' own Ben Simmons. He would have finished on the outside looking in personally, but the argument in favor of Simmons was a convincing one — more convincing than Young, even. He should be locked into a reserve spot.