Philadelphia 76ers complete deadline moves by waiving Trey Burke
The Philadelphia 76ers have a 15-man roster in place.
It's official. The Philadelphia 76ers will waive Trey Burke, according to the Inquirer's Keith Pompey — the last domino to fall in the Sixers' brief trade deadline saga. With Burke gone and James Ennis traded, Philadelphia now has two available roster spots, which will go to Alec Burks and Glenn Robinson.
This is not a surprising, nor should it stir up much controversy. Burke was signed to a non-guaranteed deal over the summer and recently had his contract guaranteed, but a small one-way scoring guard can only muster so much value. Burke was never a viable option in the playoffs.
Burke will have suitors on the open market, no doubt. At the very least, he's someone other contenders might bring in on a 10-day contract for a quick test run. He earned a favorable reputation in Philly, and he had his moments as a quick-twitch, shake-and-bake scorer in the halfcourt.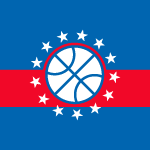 Want your voice heard? Join the The Sixer Sense team!
Write for us!
Philadelphia does need more players in the Burke mold, but in simple terms, they need better players in the Burke mold. Players who can create in the pick-and-roll and score in isolation, but who also capably defend their position and don't over-dribble on a regular basis.
The Sixers will hope for Burks to fill some of Burke's void as a backup point guard, and Raul Neto is still on the roster. Neto isn't half as sexy as Burke stylistically, but he's a comparable shooter, a more willing passer, and a more solid defender. Also, you can't have Burke and Burks on the same team — it's too confusing for articles like this, when both names are placed close together.
This was the obvious move. Some will clamor for Neto, but again, he's a much more stable presence. Some will clamor for Jonah Bolden, but he's young, fresh-legged, and one a multi-year contract. He might have some inkling of value left in the summer, or next season.
Burke was never a significant player in Philadelphia, and it's pointless to pretend he was. He's an enjoyable player to watch, and his offensive fireworks might earn a more prominent role elsewhere. It simply wasn't going to happen in Philly.