Philadelphia 76ers upgrade from Jonah Bolden to Norvel Pelle
The Philadelphia 76ers have thrown in the towel on Jonah Bolden.
It seems early to give up on Jonah Bolden — he's a former UCLA star turned productive overseas talent, and he spent significant time in the rotation as a rookie. And yet, a stark lack of improvement and the emergence of Norvel Pelle left Bolden's days numbered. The number finally hit zero this morning.
According to The Athletic's Derek Bodner, the Philadelphia 76ers have waived Bolden to make room for Pelle on the 15-man roster. Pelle's contract is for the rest of this reason and next season, with a 2020-21 guarantee date of July 6.
This is a pretty straightforward move. Many questioned why it was Ennis, not Bolden who was siphoned off to make room for the Alec Burks/Glenn Robinson III deal. In hindsight, neither were going to stick around. Pelle, even as the elder statesman at 27, carries more value than Bolden.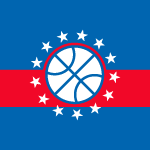 Want your voice heard? Join the The Sixer Sense team!
Write for us!
In 11.1 minutes per game this season, Pelle has averaged 2.5 points, 3.6 rebounds, and 1.5 blocks. He's a springboard athlete and a blocked-shots magnet. He doesn't have the world's greatest fundamentals, but long arms, good lateral quickness, and an explosive vertical allow him to cover plenty of ground inside.
Pelle has thrived as a spark-plug all season. Even if he's not the most sustainable presence on the court, he has the ability to change up the flow of a game and swing momentum in short bursts. He wreaks havoc on defense, is a prime lob threat on offense, and runs the floor hard. He's the perfect springy, high-energy third big behind Joel Embiid and Al Horford.
As for Bolden, expect him to sign a contract (probably with a rebuilding franchise). He still has some interesting skills — he's long, mobile, can hit the open three, and showed a real passing acumen overseas. In the right situation, Bolden might still become something.
It simply wasn't happening in Philadelphia. The Sixers are looking to contend and have too much invested at center to give Bolden real developmental minutes. Pelle is more NBA ready, and has a more meaningful impact on games on this point in their respective careers.
We have seen Richaun Holmes, Christian Wood, Nerlens Noel, and Jahlil Okafor find homes outside South Philly. Perhaps Bolden can join those ranks soon.