Philadelphia 76ers: It's time for Joel Embiid to get his swagger back
After a frustrating first half for the Philadelphia 76ers, Joel Embiid is looking to get back to being himself, having fun, and dominating
There is truly never a dull moment with the Philadelphia 76ers and Joel Embiid. After a long, stressful, and overall strange first half of the regular season, the Sixers find themselves in fifth place in the Eastern Conference standings — not exactly where we all pictured they would be at the beginning of the year.
Following a four-game road skid where Sixers fans were convinced that the team needed to be blown to pieces and everyone and their mother needed to be fired, the Sixers ended the first half on a three game home winning streak topped off by a nice win over the contending Los Angeles Clippers.
Joel Embiid himself has gone through some ups and downs both on and off the court to start the year. Injuries, poor road performances, ever-changing starting lineups, fights with Karl-Anthony Towns, and off the court drama has kept the star big man in the headlines all season long for both good and bad reasons.
Unless you live under a rock (which doesn't sound too bad after watching this team play 55 games), you'd be aware of the most recent soap opera, in which Joel Embiid retaliated to boos from the Sixers home crowd in the form of Instagram troll jobs and back-and-forth flirtations with Public Enemy No. 1 Jimmy Butler.
Now I don't want to delve into the whole booing thing too much, but I will say this: Shockingly enough, it is actually a good thing to have great players on your team in the NBA. Joel Embiid is a great player, and fans should consider themselves lucky to have him on their team.
Let the players know when they're underperforming, sure, but at the end of the day, star players have all of the power and leverage in the NBA — and it is incredibly stupid to run your best player out of town over a few poor road performances in February playing with one hand.
I will also add that, although it may be nothing, Joel Embiid has clearly been going through something all season long, and has not looked his happy-go-lucky self for a while now. To me, the Sixers front office has continually failed Embiid, and I think he has every right to be frustrated.
The Sixers did not make a good enough effort this offseason to cater to their best player's needs and build a team around him that helps him succeed. Instead, they failed to re-sign his two best friends on the team that were also perhaps the two players who complimented him the most on the court in J.J. Redick and Jimmy Butler.
In addition to that, they replaced those two with a guy who plays the exact same position as Joel in Al Horford, making his job even more difficult on the court as we've seen through the first 55 games. Top that off with a nagging injury and home fans that boo a team that has only lost twice at home all season, and you can see why an emotional guy like Joel Embiid would lash out in the way that he did.
Like Joel said, it's all love, and he can take the heat. He understands he needs to play better along with the rest of the guys, and he understands that the team is not meeting its lofty expectations. Joel Embiid posted averages of 22.9 points, 11.9 rebounds, and 3.2 assists on 46.6% shooting through one half of the season. He's shooting better from three, mostly out of necessity, with a 33.6 three-point percentage, up from his career average of 31.9%. He's missed 16 games, a few here and there for load management reasons and a good chunk due to his hand injury last month.
With his numbers being a bit down, it hasn't looked like Embiid has been locked in mentally throughout the first half of the season — most likely attributed to a lot of the reasons I mentioned above. It just doesn't seem like Joel is having as much fun out there as he used to.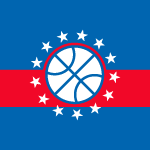 Want your voice heard? Join the The Sixer Sense team!
Write for us!
Joel himself has noted this, saying that for much of the season following the Karl-Anthony Towns fiasco in October he has been trying to be a more mature and emotionally restrained player. Embiid has been on record saying that this approach has not worked for him, and that in order to play his best game he feels that he just needs to start being himself again.
At All-Star media day on Saturday, Joel touched on this, saying:
"The whole season, you know, I've been quiet. Before I was on social media acting crazy, and people said I was immature. I stopped and now everybody says I don't have passion for the game, I don't care about the game, so it's a lose-lose situation. I just got to be myself, and if it rubs people the wrong way, so what? I just got to be myself and I think it's going to help me a lot."
Embiid got back to his old ways a bit in the final game before the break vs. the Los Angeles Clippers. Joel not only had a great game with 26 points and nine rebounds, but he was back to hyping up the crowd, smiling, talking trash, and just having fun out there again — and it showed in the way he played.
Following a scuffle with Marcus Morris, Embiid even chased down a Morris layup and swatted it into oblivion, practically sealing the game. The crowd absolutely loved it and it was one of the most electric moments I've personally experienced at the Wells Fargo Center. At that moment, it seemed like Jojo had finally gotten his swagger back.
So, as a message to Joel Embiid: Just do you, man. Be yourself. Forget about the haters, the home crowd boo'ers, the people that wanted to trade you after two bad games with a broken hand. Forget about Shaq and Barkley, forget about the radio talking heads that claim you're immature every time you troll Andre Drummond on Instagram.
The real fans stuck by you for years without watching you play, and suffered through awful basketball year after year just for the idea that one day we could have a player like yourself. Go out there, talk trash, have fun, troll on social media after games, and just dominate like we all know that you can. Forget about everyone else, because the real fans love you for who you are.
Now, it's time to go on a second half run and get this ring.