Philadelphia 76ers: Al Horford has reached rock bottom
The Philadelphia 76ers' biggest offseason addition is a bust.
When the Philadelphia 76ers signed Al Horford last summer, some considered him a top-20 player. He was the anchor of Boston's defense, stonewalling the Sixers' own Joel Embiid on multiple occasions. He was also a hub on offense — a ball-mover, a versatile high-post threat, and a timely shot-maker.
The fit in Philadelphia was never going to replicate the fit in Boston. He was going to take a backseat to Joel Embiid and Ben Simmons, both of whom occupy similar spaces on the floor. Most people, however, expected Horford's talent and basketball I.Q. to shine through. It most certainly has not.
Horford agreed to a four-year, $109 million contract. Luckily for the Sixers' bottom line, it drops to $97 million if he fails to reach certain milestones, which is more likely than not at this stage. From a fans' perspective, it doesn't make a difference.
The Sixers have committed significant financial resources to Horford through the 2022-23 season. He was expected to, at the very least, provide top-level insurance to Embiid. Even that has yet to come to fruition.
This feels overwhelmingly like the end for Horford. Maybe he finds an extra gear in the postseason, but when the starting five is healthy, Horford is firmly entrenched in the second unit. He actively harms the starting five, and his productivity hasn't exactly flourished in his short time as a sixth man.
To make matters more concrete, Horford has stepped back into the starting lineup following the injury to Ben Simmons. In theory, the absence of Simmons creates more room for Philadelphia to advantageously utilize Horford's diverse skill set. So far, that has not been the case.
Horford has struggled immensely even in lieu of Simmons. And, to really drive the nail into the proverbial coffin, Horford was unable to contribute effectively despite the absences of Simmons and Embiid in Wednesday night's loss to Cleveland.
In the Cavs loss, Horford found himself thoroughly outperformed by Kyle O'Quinn, who tallied four blocks in 11 minutes and looked wildly more active on defense. Horford's feet are stuck in cement, and there is no reason to expect improvement. He is old and getting older by NBA standards.
This serves mostly as an indictment on the front office, who thought it was smart to pair Embiid and Simmons with another center. Rather than a sturdy accompaniment of shooters and ball-handlers, Elton Brand opted to shove Horford's square peg into a round hole.
With that said, it's not entirely on the front office either. We can no longer use "it's situational" as a blanket excuse for Horford's failures. Horford would probably find more success in, say, Boston, but it's clear his productivity has bottomed out for reasons beyond fit. His athleticism is on a steep decline, and his shooting percentages continue to toil in the basement.
The former All-Star is averaging 11.6 points, 6.6 rebounds, and 3.8 assists in 30.6 minutes per game. Over his last 10 games, Horford's averages have dropped to 7.5 points, 6.3 rebounds, and 3.1 assists on .337/.319/.800 shooting splits.
Not great, Bob.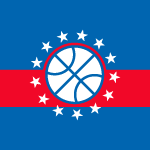 Want your voice heard? Join the The Sixer Sense team!
Write for us!
Philadelphia played its hand poorly last summer, and the repercussions are set in motion for the foreseeable future. Once broadly considered the Eastern Conference favorites, the Sixers' title window has slammed shut. This current iteration feels further, not closer, to competing for a championship.
Even at home, where the Sixers are 27-2, Horford has failed to produce. He's the recipient of boos, not cheers, and his production has flatlined across the board, irrespective of setting. The Sixers' ambitious pursuit of bully ball has transformed into a reckoning with Father Time.
Maybe the Sixers can still trade Horford. We have mentioned a hypothetical Horford-Chris Paul trade in the past, but such a deal would require significant draft assets on the part of Philadelphia. If the Sixers want to get positive value from a Horford trade — even addition by subtraction — it will likely require future picks.
This is, of course, the dilemma. The NBA Draft will function as Philadelphia's top resource for cheap, useful talent over the next several years. Giving up such opportunities in order to shed Horford's contract could have unintended consequences of its own.
As even the greatest storytellers sometimes do, Philadelphia has written itself into a corner.