Philadelphia 76ers: Josh Harris doesn't care
In a brazen move to save a few dollars, the Philadelphia 76ers' owners showed us how they really feel. Then they reversed course, but the damage has been done.
The coronavirus outbreak has launched numerous facets of daily life into uncharted waters. Multitudes of economic fallouts are impending. Jobs will be lost. Schools and universities are confined to computer screens. Pharmacy workers, grocery store employees, and the whole medical industry are working tirelessly to supply needs for millions. Social and cultural institutions we've relied on are quaking.
The resolution of the COVID-19 epidemic is not on the horizon. Cases will continue to spread. Lives will be lost. Our human experience as we've known it is currently compromised.
However the human experience for billionaires is contorted, often egocentric. There are no repercussions for a stark lack of compassion.
Only at-will employees — over $50K a year in salary — are required to accept the Sixers salary reductions. Those under contract are needed to "volunteer" to do it. https://t.co/irBrW1DNpm

— Adrian Wojnarowski (@wojespn) March 24, 2020

The Philadelphia 76ers' ownership was planning on cutting salary of employees making over $50,000 by cutting salaries by 20 percent. Pay close attention to the phrasing of that tweet. "Required to accept the Sixers salary reduction," and "needed to "volunteer"" are threats. Translation: If you do not comply, you will jeopardize your job.
The global community is facing widespread upheaval and a man worth $3.9 billion was trying to cut costs from the people that help put together his darling basketball investment. Josh Harris, David Blitzer, and company are money addicts.
If you want perspective on how many people the Sixers' owners wanted to rob (along with the New Jersey Devils), here's the directory. Imagine having a $52,000 salary with the Sixers and getting over $10,000 taken from you because your billionaire bosses tried to work the margins. That's rent money, student loan payments, your child's school tuition.
Josh Harris' house is worth $45 million! It's is so morally corrupt and tone deaf to even think of cutting back salary, let alone actually wanting to do it. It's nice to know everything we hear from Josh Harris is empty words.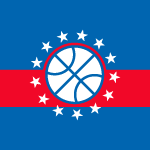 Want your voice heard? Join the The Sixer Sense team!
Write for us!
Brett Brown represented the Sixers through thick and thin. He has answered thousands of questions honestly, and spoke on behalf of the franchise when he shouldn't have had to. He was the face of a franchise winning less than 20 games per year. They let him take bullets in the public eye relentlessly, when nobody else could step up. The ownership wanted to cut his salary. Brown has put up with more garbage than any coach should in their lifetime. His devotion seems worthless in the eyes of the owners.
Joel Embiid stepped up admirably by donating $500,000. The funds will go towards medical relief and employees affected by reductions. Within a day of the team's ownership publicly stating they would shed salary, their star was filling the immoral void they were effortlessly creating.
Joel Embiid has devoted so much time and energy for the franchise. He worked his way back from a career-threatening injury and the loss of his brother to revitalize a lifeless franchise. He shouldn't be digging into his own wallet to make up for the selfishness of the managing partners.
The Sixers played a game the night the NBA made its viral connection with the coronavirus outbreak. They endangered the well-being of 20,000 people. Three people in the organization have tested positive for COVID-19. None of that even crossed the mind of ownership when they decided to cut salary? The Sixers' ownership is shameful and they don't even pretend to care.
As Sixers Twitter often does, they put the organization on blast. It was an angry town hall meeting that ownership would never have the guts to attend, or heart to even care. The cyber-bullying campaign caught eyes and ears all over the NBA landscape.
Other NBA owners are watching Sixers and weighing the PR fallout vs. desire to do the same with salary reductions — including some considering furloughs, staff cutbacks, etc. No owner wants to log into Twitter and see his net worth trending after announcing this kind of news.

— Adrian Wojnarowski (@wojespn) March 24, 2020
Other franchises were preparing to do the same, but the Sixers beat them all to the soulless, embarrassing punch. While the world treads water, billionaires look to protect the bottom line, even if it means looking heartless in the process.
— Adrian Wojnarowski (@wojespn) March 24, 2020
Imagine doing something so brainless and crooked you have to reverse the plan on a notes app and send it to one of the most popular people on the internet. Wonderful karma for such a soulless idea and half-hearted apology. The Sixers' ownership switching up their idea makes one thing very clear: There was always enough money.
Pulling back the idea of cutting salary is trying to put the toothpaste back in the tube. The image of greed and money lust will be attached to the ownership forever. It was money-grubbing cowardice. The decision to undo the 20 percent cuts was only made because the PR got so bad it would cost money. Woj didn't just magically get the information about other teams wanting to copy the Sixers. It was given to him because it would cost teams money around the league.
"If anyone in the ownership has the fortitude to say anything that will reverberate through the Wells Fargo Center, it will be drowned out with well deserved boos"
The Sixers hiked up ticket prices by 20 percent last month, in a move that will undoubtedly phase out some devoted fans. The move was announced after their 121st straight-sellout. Fans aren't humans, they're dollar signs. The selfish actions of Josh Harris and David Blitzer should make fans weary of giving the Sixers money in any capacity.
The professional basketball team in Philadelphia is like-able on a human level. Brett Brown's reputation as a good guy is evident and well-earned. As faces of the franchise, Joel Embiid, Ben Simmons, and Tobias Harris have all been charitable and stewards of the community. Basketball aside, the Sixers have group of people you want to root for. They deserve your support. The suits upstairs don't.
The ownership has exploited a fanatical basketball city. The Hinkie-era tanking was done in an ideal market. Philly fans would do enough to get the team by during the lean years, and come back in full force when things were successful.
They let Hinkie get forced out by the NBA and "conducted a search" that wound up with a daddy's boy and his Twitter fingers. The COVID-19 outbreak has been the icing on the cake of ineptitude from an ownership group that has never cared about winning or the city they claim to appreciate.
Harris and Blitzer don't care. They won't lose as much as anticipated during the current global quasi-quarantine. They have been outed as spineless and tone deaf. It doesn't matter because they're still rich and operating in their own universe. One that's above and beyond doing the right things for the right reasons.
Philadelphia famously translates to "Brotherly Love". They "did a 180" when the backlash was so prominent they would lose more money than they thought, but there's no more hiding. The owners are weasels. If anyone in the ownership has the fortitude to say anything that will reverberate through the Wells Fargo Center it will be drowned out with well deserved boos.
The Sixers could be having a ticker-tape parade down Broad and Josh Harris would still get berated as soon as his mouth opens. This is beyond the point of no return. Everyone deserves better than an ownership group incapable of empathy and basic human understanding.
Sell. The. Team.