Philadelphia 76ers: Joel Embiid working hard prior to NBA Disney
The Philadelphia 76ers' superstar has been hard at work during quarantine.
One of the biggest questions facing the Philadelphia 76ers as basketball nears its return is the condition of Joel Embiid. Famously out of shape and prone to injury, Embiid is basketball's most criticized star in the weight department, fair or not.
Embiid lost the first two seasons of his career to a foot injury. He hasn't sustained anything related to that injury since, but his play style (not to mention his massive frame) lends itself to an increased risk of injury. The Sixers need to tread carefully around Embiid's bumps and bruises — it's no secret.
In addition to general health concerns, Embiid hasn't always had the greatest dietary practices. His love for Shirley Temples, laced with stories of Chick-fil-A fetishes, has left many fans skeptical of Embiid's commitment to physical maintenance, even if he (and the Sixers) have made a concerted effort to get better.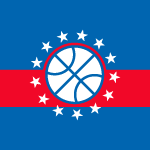 Want your voice heard? Join the The Sixer Sense team!
Write for us!
With the July 31 restart date on the horizon, Embiid has apparently been working hard to keep in shape. He had this to say in an interview with Lauren Rosen of NBA.com.
"We've been going at it for the past four weeks, about six times a week, just trying to get a head start, and get ready for whatever's coming. I have something to prove, and I feel like whenever that opportunity comes, it's going to be my time."
This is good — don't fool yourself. There's no reason to not take Embiid at his word. For all the slack he has taken over his health in the past, a lot of Embiid's fitness issues stem from injuries and a need for rest, not a lack of desire or effort in the gym.
Embiid worked hard last summer and showed up to training camp in good shape. A three-month hiatus isn't necessarily ideal for Embiid, but a chance to nurse his bruises and hit the gym on a daily basis could improve his fitness level ahead of the postseason. Embiid is expected to carry a significant load once the season resumes.
It's worth remembering just how hard Embiid had to work to make it to the league. Not long ago, he had little to no idea how to actually play basketball. He's always been a fast learner, adding new moves and expanding his skill set. His work ethic isn't something to question. Quite the opposite, actually.
All eyes will be on Embiid when the season resumes. We'll see if his six-a-weeks pay off.