Philadelphia 76ers will play 3 "preseason" scrimmages in Orlando
The Philadelphia 76ers' tentative schedule in Orlando gets clearer and clearer.
While players and fans have raised significant concerns about the NBA's plan to resume play, the expectation is 22 teams will show up in Orlando sometime around July 31 — among them, of course, the Philadelphia 76ers.
As July inches closer, more details about the NBA's wide-ranging plan ($) are coming out. For example, social distancing will be strictly enforced (or encouraged, at least). Disney will also provide culinary teams for every organization. Movie screenings, pools, and ping-pong are among the available amenities to keep players entertained while inside the bubble.
One moderately important nugget of information is the hotels each team will stay in. According to The Athletic's Shams Charania, the NBA's version of home-court advantage inside the bubble will correlate to quality of hotel. The 1-4 seeds will stay in the Grand Destino, the 5-8 seeds will stay in the Grand Floridian, while the other remaining teams will stay in the Yacht Club.
That of course leaves the Sixers in the Grand Floridian, which is by no means a shabby accommodation. In addition to residence areas, each team's hotel will determine the schedule for three "preseason" scrimmages, which will take place before the remaining eight regular season games.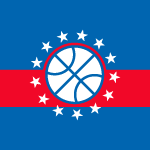 Want your voice heard? Join the The Sixer Sense team!
Write for us!
While the exact opponents for the Sixers' scrimmages aren't yet determined, all scrimmages will take place between teams in the same hotel. Here is the pool of teams staying in the Grand Floridian alongside Philadelphia: Thunder, Rockets, Mavericks, Grizzlies, Pacers, Nets, Magic.
This mini "preseason" should benefit the Sixers, who need time to work themselves into basketball shape. It's essentially the same story for all 22 teams. It will take time to adjust after three months devoid of competitive basketball.
How the Sixers use Ben Simmons in these scrimmages is an interesting subplot to follow. Brett Brown doesn't expect Philadelphia to hand Simmons a full workload right away, as he's still working his way back from a back injury. In fact, the Sixers may withhold him from inconsequential scrimmages entirely.
At this point, there's no word on whether these scrimmages will be televised. The NBA has T.V. contracts to fulfill, so any opportunities to add games to a shortened T.V. schedule could prove too enticing to pass up. Either way, the scrimmages will have no bearing on the playoffs. It is simply to allow players to warm up to a resumption of play.