Vince Carter retires: Looking back at Philadelphia 76ers' 2001 playoff series
Eight-time All-Star and 22-year NBA veteran Vince Carter is officially retired. One of the most memorable moments from Carter's career came against the Philadelphia 76ers in the 2001 playoffs.
The stage was set for Vince Carter to shine in the 2000-01 season when his star teammate and cousin Tracy McGrady was traded from Toronto to Orlando. The Raptors made their first-ever playoff appearance in 2000 and picked up their first series win in 2001, beating the Knicks. This set Carter and the Raptors up with a second-round matchup against the top-seed Philadelphia 76ers.
The 2000-01 76ers featured league MVP Allen Iverson. Carter and Iverson both dominated the series. A.I. put it best:
"It was incredible. [Carter] had great games at home and I had some great games at home, but both of us were just trying to put our teams on our back and win basketball games. It is great just having those memories and being a part of something like that."
Let's breakdown the historic series game-by-game.
Game 1
Philadelphia had home-court advantage throughout the postseason which meant Game 1 was held at the First Union Center. Carter, just two days off of scoring 35 in the Garden to eliminate the Knicks, played all but :50 seconds. Again, he poured in 35 points. Iverson averaged over 30 points per game against Toronto that year — in Game 1 he stayed true to form and put up 36. A.I. shot just 32 percent from the field, thanks in part to Carter's defense. Carter willed the Raptors to a three-point victory, stealing home-court advantage.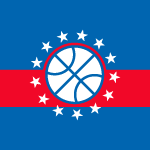 Want your voice heard? Join the The Sixer Sense team!
Write for us!
Game 2
In Game 2, Allen Iverson was a man on a mission. While the series is remembered for being "Air Canada" vs A.I., the two did not guard each other often. Instead, Iverson was defended by Alvin Williams — a familiar foe to A.I. from his days at Georgetown, when Williams played for Villanova. Williams knew that once A.I. got going there was no stopping him. Iverson scored 54 — only one other Sixer scored in double figures. After Iverson carried the Sixers to a five-point win in Game 2, the series was tied heading back to Toronto.