Philadelphia 76ers: Alec Burks uncertain of role moving forward
Alec Burks joined the Philadelphia 76ers in the middle of a career-best season. Now he's uncertain of his role down the stretch.
Before he arrived in South Philly, Alec Burks was averaging 16.1 points per game as a core member of the rotation in Golden State. In the final year of his contract, he appeared well on his way to a major payday this summer. Then came the Philadelphia 76ers.
The Sixers acquired Burks at the trade deadline. Since then, his minutes and production have been far more erratic due to Philadelphia's depth and talent on the perimeter. He must battle Shake Milton, Furkan Korkmaz, and others for minutes.
At this juncture, Burks still seems unsure of his role with the Sixers. While it's easy to hypothesize, as we've done here at the site, certainty will only come after Brett Brown gets a chance to mull things over in Orlando. Talking with reporters, Burks provided a succinct two-word summation of his expectations: "We'll see."
That translates roughly to "I don't know."
Burks and Glenn Robinson III were acquired in the same trade. It didn't take long for Robinson to become frustrated due to a lack of clarity around his role and purpose in the organization. It's fair to assume Burks is having similar thoughts. A new city, new teammates, and unlike in Golden State — where he was at times the No. 1 scorer — Burks is expendable. The Sixers have other longer-tenured options on the wing.
"The games I played, the whole team wasn't there. Ben [Simmons] was out, Josh [Richardson] was out for a little bit, Joel [Embiid] missed some time, so I don't think I played a game where everybody was healthy. I don't know. I guess we'll see how it goes." (via Ky Carlin/SixersWire)
In recent conversations with reporters, Brett Brown talked at length about pitting players against one another in "training camp" once the Sixers arrive in Orlando. He will make decisions based on the feel of the gym. The Sixers have been away from basketball for three months. Thing are bound to vibe differently after such a long hiatus.
When making that point, Brown offered up an example of two players he might compare: Burks and Shake Milton. That could mean nothing — just two names pulled out of a mental hat. Or it could mean Burks and Milton are locked in some sort of direct competition. The latter feels more likely.
I'm of the opinion that Burks should see an increase in minutes once the season resumes. He's too talented and provides too valuable a skill set for the Sixers to underutilize him. Burks is an accomplished 3-point shooter and a skilled pick-and-roll ball-handler — two features the Sixers need more of.
Many have clamored for Milton to join the starting lineup when the season resumes, but Brown has never been shy about his tendency to prioritize age and experience in high-stakes environments. Burks is a nine-year NBA vet, and before the deadline, he was putting up the numbers of a productive starting guard.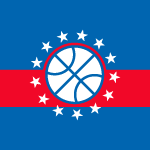 Want your voice heard? Join the The Sixer Sense team!
Write for us!
It's not impossible, at least in the framework of my imagination, for Brown to look things over, take stock of his options, and decide on Burks — not Milton — as the replacement to Al Horford in the starting five.
Part of the reason for Burks' unstable role before the hiatus was his lack of familiarity with Philadelphia's system. The Sixers will get three weeks of practice to prepare for games in Orlando. Three weeks of practice Burks (and Brown) didn't previously have.
In the end, Milton should still receive a significant role. Even if this is a direct competition — even if it comes down to Burks vs. Milton for a spot in the starting five — Brown should still offer the loser a significant slice of the rotational pie. Even in a sixth or seventh-man role, Burks' diversity of skill is a necessary boost to the Sixers' stagnant offense.
So, while Burks knows very little about his role right now, don't expect him to stay in the dark all season. He's too good to ride the bench, and he's too accomplished to permanently reside in Brown's doghouse.
Furkan Korkmaz and Matisse Thybulle are NBA newbies characterized by sizable flaws. Milton only recently broke onto the scene. Burks has a real chance to cement himself as a key piece of the Sixers' rotation down the stretch.