Philadelphia 76ers: Ben Simmons hits 3-pointer in practice 5-on-5
The Philadelphia 76ers' point guard (well, power forward) is shooting 3s… in practice.
A lot of the Philadelphia 76ers' news cycle has revolved around Ben Simmons of late. He's officially the Sixers' power forward — a major change to accommodate the revolutionary Shake Milton. We will presumably see Simmons used in entirely new ways once the season resumes.
This is a necessary step in the right direction. In order for the Sixers to compete, Simmons must be a fully realized halfcourt weapon. Using him as a screener and a cutter — not allowing him to hover aimlessly in the dunker's spot — is key to unlocking Simmons' dynamism in a set offense.
Another key is his 3-point shot, but very few people expect him to come out of the gates firing in Orlando. He hinted at increased confidence in his jumper over the break, but most wrote it off as cheap talk — myself included.
A recent video from Sixers practice could provide fans with reason for optimism.
A very specific event occurs at the 0:26 mark. Shake Milton whips a pass to Ben Simmons, who's located on the wing. He catches it, sizes up the spot, then drills a (fairly smooth) 3-pointer.
As a Sixers blogger, it's my job to notify you, the readers, any time Ben Simmons hits a 3. It's basically in the opening paragraph of my contract. Obviously there's a debate to be had on how far you should read into this practice clip — hint: not far — but at the very least, it's pleasing to the eyes.
Simmons has made 3s in practice and scrimmage settings before. Part of the reason this clip has gained so much steam is the man assisting him. As the new point guard-power forward combo, fans are hoping the Shake-Simmons chemistry is fast off the ground.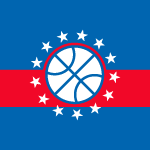 Want your voice heard? Join the The Sixer Sense team!
Write for us!
In the grand scheme of things, this clip is of little importance until Simmons starts shooting 3s in games. If the season resumes and Simmons starts to launch 3s, Philadelphia could have a breakthrough on its hands. Until then, this is just another meaningless practice clip.
Many have speculated that the fan-less environment in Orlando will encourage Simmons to shoot more 3s. While I understand the logic — not as much bluster from opposing fanbases, nor pressure from the home crowd — I'm not sure it will make a difference. People will still watch at home, and Simmons will still have to reckon with the internet at some point.
Still, one can at least draw encouragement from how easy the shot looks on video. It's clear Simmons can take and make open 3s. It's a matter of when, not if, in that department. He's probably not a good shooter, but he's capable of stroking nylon on occasion.