Sixers news: Joel Embiid expected to play in first seeding game
The Sixers expect to have their All-Star center for the resumption of regular season basketball.
The Sixers finished their scrimmage schedule with an overtime loss to the Dallas Mavericks on Tuesday. Now it's on to the real thing, starting with the Indiana Pacers on Saturday, August 1 at 7:00 PM E.T. Like many of us, it appears Joel Embiid will be ready to go.
Embiid played 12 minutes in the Sixers' first scrimmage before taking a permanent seat on the bench. He was ruled out for the second and third scrimmages due to calf tightness, but it's evident the Sixers were operating out of an abundance of caution.
After the Sixers' loss to Dallas, Brett Brown told reporters he expects Embiid to play in Saturday's season (re)opener. For the Sixers, priorities No. 1, 2 and 3 are keeping Embiid healthy for the postseason. It's a positive sign that he's expected back so soon.
Generally speaking, "calf tightness" isn't the most harrowing injury prognosis. After four months away from competitive basketball, it's unsurprising for someone of Embiid's size and stature to get a bit tight his first game back. Unless this lingers into the future, there's no reason for concern.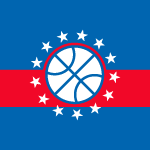 Want your voice heard? Join the The Sixer Sense team!
Write for us!
On the other hand, it's not as though Embiid's injury history is a clean slate. And injuries have certainly lingered around for longer than expected in the past. Embiid's battle to stay fit and healthy has been the defining storyline of his career, and this is only the most recent hurdle. He will have plenty of critics to prove wrong.
I've never understood the criticism around Embiid — he's certainly not trying to get hurt, and anyone who peruses even fingernail-deep in the catalog of Sixers news coverage can get an understanding of how hard Embiid works. But the criticism is there, and it's not going to dissipate until Embiid puts together a healthy postseason run. This is as good a time as any.
The Sixers' new-look offense still functions around Embiid as the fulcrum. He is the on-court leader for Philadelphia — the only player who has the star power to propel the Sixers to championship heights. Here's to hoping his health holds up.