GRADES: Philadelphia 76ers 107, Washington Wizards 98
The Philadelphia 76ers needed to keep the momentum going after a big win against San Antonio. Today's opponent, the Wizards, were depleted and inexperienced. Joel Embiid needed to have another big game to lead his team to victory.
The Philadelphia 76ers took on the Washington Wizards this afternoon after an emotional win Monday night. Although Shake Milton had a bounce back game versus the Spurs, Ben Simmons sought to boost his offensive contribution against the Wizards. He started off aggressive, shooting and driving, but many of his shots in the lane ended up in an awkward release. He did attempt a 3-pointer, but was unsuccessful.
Shake Milton ended the Spurs game with a 3-pointer and opened this game by giving the Sixers their first points. He was aggressive on offense early, with his shots and a nice lob to Simmons, but Ish Smith seemed to target Milton with multiple drives to the lane.
In the first half, the Sixers were hot from beyond the arc, hitting 46.7 percent on 7-for-15 shooting. Their trips to the free throw line were less fruitful, hitting only 64 percent, going 9-for-14. Although the Wizards were giving the Sixers trouble by outscoring them in the paint in the first half 22-20, the Sixers built a double digit lead in the second quarter.
The early second half saw the 76ers struggle to develop any offensive chemistry. The perimeter shooting was nonexistent. The most dependable player so far in Disney other than Embiid, Tobias Harris, was cold from the outside. Except for a few driving layups, Harris was a nonfactor. Simmons' struggles went from bad to worse when he left the game due to a knee injury. Up to that point, Simmons was hurting the team more than helping.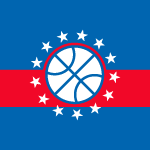 Want your voice heard? Join the The Sixer Sense team!
Write for us!
In the third quarter, Matisse Thybulle made some nice plays, particularly a baseline drive and spin move for a layup. The newly celebrated Youtube star also had another highlight on the defensive end, picking the pocket of Shabazz Napier. Thybulle ended up turning it over on the break, but the rookie did find ways to contribute.
If not for Embiid, the Sixers' offense would have continued to plummet. Embiid bailed the Sixers out by reaching into his offensive bag with a combination of post-ups and pull-ups that provided the 76ers with a nice lead in the fourth quarter. As the Wizards crept back into the game, Embiid found himself in foul trouble.
Out of a timeout, the last game's hero, Shake Milton, scored a 3-point shot. Then, on the next play, Milton posted up his man and hit a turn around shot to give the Sixers some breathing room. The game belonged to Embiid though, as he made a key pass out of a double team for a 3 made by Josh Richardson.
JOEL EMBIID
C,
Philadelphia 76ers
A
33 mins | 30 pts | 11 reb | 3 ast | 3 stl | 2 blk | 3 TO | 11-20 FG | 0-2 3PT| 8-9 FT | 5 PF | +3
Joel Embiid rescued the 76ers from, what could have been, the worst loss of the year. He was on fire from every area of the floor except the three point line. He defended, rebounded, and made outstanding passes out of the double team. Sixer fans can only hope he stays on this path.
BEN SIMMONS
PF,
Philadelphia 76ers
C-
23 mins | 8 pts | 6 reb | 4 ast | 2 stl | 0 blk | 2 TO | 2-10 FG | 0-1 3PT| 4-8 FT | 2 PF | -3
Ben Simmons was on his way to a triple double if not for his injury. Up to that point, his poor shooting was hurting the team more than anything else. He seemed lost and out of sync. Should he return healthy, he must resolve his shooting woes.
TOBIAS HARRIS
SF,
Philadelphia 76ers
C+
37 mins | 17 pts | 6 reb | 2 ast | 1 stl | 1 blk | 2 TO | 8-18 FG | 1-5 3PT| 0-0 FT | 6 PF | +0
Tobias Harris needed an entire half to warm up. His shooting touch was nonexistent in the first and second quarters. In the fourth, he came alive and provided much needed offense when the Sixers were struggling to score.
SHAKE MILTON
PG,
Philadelphia 76ers
B-
27 mins | 14 pts | 2 reb | 4 ast | 1 stl | 1 blk | 0 TO | 4-7 FG | 3-5 3PT| 3-4 FT | 4 PF | -5
Shake Milton had another solid game at point guard. He hit open threes and was stingy with the ball, not recording a single turnover. He was efficient and smart with his possessions. Defensively, Milton came up with a timely block at the end when the Wizards were trying to make a run.
JOSH RICHARDSON
SG,
Philadelphia 76ers
B-
35 mins | 15 pts | 0 reb | 3 ast | 1 stl | 0 blk | 2 TO | 5-9 FG | 3-6 3PT| 2-2 FT | 0 PF | +5
Josh Richardson gave a decent effort on the offensive end, but he failed to record a single rebound. At critical points, he made a few threes that kept the Sixers afloat. With zero personal fouls and no blocks, one could wonder if he is being aggressive enough on defense.
The Sixers were not just the better team on paper, but under the arena roof. How they let Washington linger around so long is baffling. At points, the lack of effort on the boards showed why the 76ers were allowing the WIzards to hang. The absence of John Wall and Bradley Beal was a gift for a Sixers team that can't seem to establish itself as a real contender.
The 76ers play the Orlando Magic this Friday at 6:30 PM E.T. in Orlando.