Philadelphia 76ers: 4 replacements for Ben Simmons in the starting 5
Head coach Brett Brown has to decide who should the Philadelphia 76ers start in place of Ben Simmons.
The Philadelphia 76ers aren't in a good place. Point forward Ben Simmons sustained a patella subluxation injury in the Sixers win against the Washington Wizards. This is not any normal injury as WebMB described it as a movement of the kneecap. Adrian Wojnarowski of ESPN recently tweeted that getting a season-ending scope on the knee is a possibility, which of course would drastically change playoff expectations for Philly.
Simmons is already ruled out of the next game against the Orlando Magic and will probably miss a decent about of time coming up. This, of course, means head coach Brett Brown will have to make a decision who will replace Simmons in the starting five as he recovers.
Let's be clear, Simmons is a star in the NBA and a unique one at that, so replacing him won't be easy. He's 6-foot10 and is one of the best playmakers in the NBA. The only difference between him and big playmakers like LeBron James and Luka Doncic is Simmons' unwillingness to take a lot of outside shots. On top of that, he's one of the most versatile defenders in the NBA alongside Giannis Antetokounmpo and Draymond Green.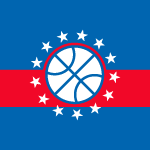 Want your voice heard? Join the The Sixer Sense team!
Write for us!
With that in mind, the Sixers don't have a player that they can plug in to replicate what Simmons does. Whoever is going to replace Simmons in the starting five will change the dynamic of that group in one way or another.