Philadelphia 76ers' darkest timeline is in full effect
The Philadelphia 76ers helped build two title contenders, neither of which play in Philadelphia.
Last summer, the Philadelphia 76ers had a chance to run it back. To re-sign Jimmy Butler, Tobias Harris, and J.J. Redick, and contend for a championship. It might not have been that simple — obviously, Butler wanted to peruse his options — but it's abundantly clear that Butler was not dead set on leaving. At least, not initially.
In the end, it was the Sixers' surface-level egomania and antiquated basketball philosophy that did them in. The Sixers wanted to control Butler — to stifle his disruptive behaviors and rid themselves of perhaps the strongest force of accountability in the locker room. Butler was unwilling to fall blindly in line, which in hindsight, is a trait the Sixers desperately needed. It's also the precise reason he was allowed out the door so easily.
The Sixers, rather than look themselves in the mirror, decided to let Butler and his idiosyncratic, often confrontational leadership skills head to Miami. Rather than evaluate the flaws in Brett Brown's game plan, or the lack of clarity in the front office's power structure — both of which Butler alluded to in his appearance on J.J. Redick's podcast — the Sixers decided that Butler was too much trouble.
Fast forward to now, and Jimmy Butler's Miami Heat will appear in the Eastern Conference Finals on Tuesday night. He will face the Boston Celtics, led by Jayson Tatum — who Philadelphia essentially gifted to Boston along with an extra pick in the Markelle Fultz debacle. Notable, of course, is Boston's starting center. It's Daniel Theis, not Al Horford.
After the Sixers let Butler walk, the next move was to sign Al Horford to a four-year contract worth up to $109 million. Instead of Butler, the Sixers decided to sign Horford because a) he was a troublesome matchup for Embiid and b) the Sixers wanted to combat Giannis Antetokounmpo and the juggernaut Bucks.
In hindsight, again, remarkably poor judgement. The Sixers were thoroughly outmatched by the Celtics of all teams this postseason, in large part because "bully ball" has minimal functionality in the modern NBA. You cannot surround Joel Embiid and Ben Simmons with non-shooters, try simply to muscle your way to points, and then expect to contend with cohesive and competently skilled offensive teams.
The Sixers ignored all the basic tenets of competitive basketball in 2020 to instead pursue a matchup-specific defensive edge over Milwaukee — just one team in a wide-open Eastern Conference — and never once considered that maybe, just maybe, Milwaukee wasn't the only team to worry about. It also didn't help that Horford, individually, is of no real use to Philadelphia. He's old, out of position, and completely separated from his strengths as a player.
Rather than sign players who complement the core — a very easy and straightforward team-building plan — the Sixers invested roughly $60 million per year in a second center and an empty-calories scorer who looks woefully incompetent when asked to carry the load he is paid to carry.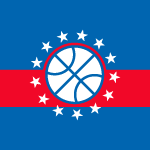 Want your voice heard? Join the The Sixer Sense team!
Write for us!
The Sixers royally screwed up, spurred in equal measure by incompetence and ignorance. The circumstances were all in Philadelphia's favor. A wealth of assets, a team on the brink of title contention, and cap space to burn. And yet here we sit, forced to reckon with a team on the brink of obscurity.
Miami elevated itself from a middling playoff team to a bonafide contender because the Sixers were too full of themselves. Boston elevated itself to title-contending status on the back of poor roster moves, and they happened to dodge an Al Horford-shaped bullent because Philadelphia was determined to turn the tables on that matchup.
In short, the Sixers' offseason plan was two-part. To ease the Celtics burden by siphoning away Horford, and to construct a roster capable of out-muscling the Giannis-led Bucks. As a result, the Sixers were ran off the court by the Celtics in the first round, and never had a chance of getting far enough to face the Bucks, who happened to get trounced by the franchise that currently employs Jimmy Butler.
It's as if the basketball gods want to rub it in. To emphasize the enormity of Philadelphia's failures. The Heat and Celtics are title contenders the Sixers helped create. Neither team gets to where they currently are without Philadelphia. The Sixers, meanwhile, must forge a new path forward.