Philadelphia 76ers should stay away from Mike D'Antoni
The Philadelphia 76ers shouldn't consider hiring Mike D'Antoni.
After deciding not to continue on as the Houston Rockets head coach, Mike D'Antoni is a head coaching free agent. Despite there already being rumors that D'Antoni has been tied to the Philadelphia 76ers, the franchise shouldn't consider him to be their next head coach.
It's a bad idea.
Main issue is that the Sixers roster doesn't fit the style of play that D'Antoni likes to run. The Rockets embraced "micro-ball" this past season and played without a true center after sending Clint Capela to the Atlanta Hawks at the trade deadline.
The Sixers on the other hand had centers Al Horford and Joel Embiid in their starting lineup for most last season. That's not counting Ben Simmons who is more than capable of playing at center despite him being the primary playmaker.
While on the subject of centers, outside of Amar'e Stoudemire and Tyson Chandler, D'Antoni hasn't done well with centers. Dwight Howard and Capela have both been discarded by the coach as they didn't optimize the coaches' system.
There's no denying that Embiid is much better than either one of those big men, especially in terms of shooting. However, it's hard to imagine that D'Antoni would play to Embiid's strength as a post-up player based on his past experiences with Howard in particular. Embiid would also have a hard time keeping up with fast pace offensive system.
If hired, it seems likely that D'Antoni would poorly use Embiid and could force the big man to demand a trade if he becomes unhappy with his role. Keeping Simmons and Embiid together is important at this point as neither has reached their primes.
There's a chance that D'Antoni would use Simmons the majority of the time at center when Embiid's not on the floor. That in itself isn't bad on offense, but that would limit Simmons' impact defensively if he has to guard opposing centers. He wouldn't be out on the perimeter guarding the opposing team's best perimeter player.
It's probable that D'Antoni would unlock Simmons' fast-break game, but it's more than likely that D'Antonio would use Simmons as a roller in the pick-and-roll as Simmons is unwilling to a shooter. Especially if D'Antoni were to play Simmons at the five spot more.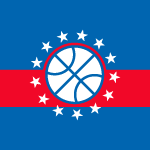 Want your voice heard? Join the The Sixer Sense team!
Write for us!
That leads' to the biggest problem with hiring D'Antoni, the Sixers don't have an elite guard that can create for himself and others. Simmons won't create for himself on the perimeter and unless that happens, which seems unlikely at this point, then D'Antoni wouldn't have anyone to run his offense efficiently.
When D'Antoni has had the likes of Steve Nash and James Harden, his teams have done well. However, when he was the head coach of the New York Knicks and Los Angeles Lakers, he didn't have that type of shot-creating playmaker and he didn't see much success as a result. Unless the Sixers can get someone in a trade like that, would appear that D'Antoni's offense would fail in Philly as a result.
As presently constructed and based on the skills of the Philadelphia 76ers' two star players, hiring D'Antoni as their head coach would be a major mistake. Unless general manager Elton Brand can quickly acclimate the Sixers roster to fit D'Antoni's system, then there's no point in hiring him as he would be set up to fail.