Philadelphia 76ers: Congrats, Ben Simmons, this is your fault
A letter to Philadelphia 76ers star Ben Simmons.
To Ben Simmons:
How are you doing? Hope all is well as you gear up for the 2020-21 NBA season. I know that it is going to be one heck of a campaign for you and the entire Philadelphia 76ers organization. We are looking forward to seeing you out there, fully healthy, running the offense, making everyone around you better.
Oh, I forgot: Don't forget to shoot the ball, now!
We really need that.
You really need that.
You may need it more than us now.
Why? Well, if you haven't heard, some folks think that it's time for you to head south to continue your career. See, there's this guy, I'm sure you heard of him. Three-time scoring champ, only player in league history with a 60-point triple double, former league MVP. He wants to come here and play. Problem is, there isn't enough room for both of you to be here. Sure, the front office is saying that they will not include you in any trade talks, but the guy that was just hired, Daryl Morey, he has no problem pulling the trigger on anyone. I'm sure this won't happen to you though. You and Joel are the centerpieces of the Sixers future.
However, I want to make this very clear just in case you come across this article in your future web browsing: Benjamin Simmons, this is your fault. Entirely YOUR FAULT.
Why am I blaming you? I think it's pretty simple as to the reason. But that's not the angle that I will take. This is your fault because of your comfort level. It seems that you don't want to change. I could be wrong, but this is season four for you, Ben. The playbook on you, everyone knows. From the coaching staff, to the players, everyone knows what you will do on the floor. Yet, we've now watched three plus years of superior potential become halted by a mindset that has no urgency of the time.
Ben, you are not going to be young forever. In this NBA business, front offices are not going to wait for you to figure it out either. Take some wisdom from Markelle Fultz's departure. Yes, he had a legit condition. That didn't stop Elton Brand from packing his bags for Orlando. Ben, you have elite potential. Your teammate, Dwight Howard, thinks that you could be the best ever once your playing days are over. That potential won't stop Morey from sending you to Houston should this season see you remain at pedestrian numbers.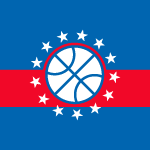 Want your voice heard? Join the The Sixer Sense team!
Write for us!
The frustrating part of this is, you are exactly what the Sixers need! Not James. You, Ben, are an anomaly in today's game. To be your size, and do what you can do? Magic would be proud to see the fruits of his offspring. But the times have changed. Now, the NBA is engaged in a high stakes' arms race. Teams are trying to find the biggest guns available for purchase. And a faulty firearm will be discarded quickly. Ben, you are an AK that's shooting like a nine-millimeter. Meanwhile, there's heavy artillery waiting to be purchased on the market.
Ben, it's time to get out of that comfort zone. It's time to get out of your own way. The clock may be ticking faster than your shot output. No one is waiting for you to get it together. The East is no longer a cakewalk conference for you and the Sixers. Every night, you have to bring it. Cause KD, Kyrie, and the Nets, Jayson Tatum and the Celtics, Giannis and the Bucks, Jimmy Butler and the Heat, Kyle Lowry and the Raptors, even the lower-level teams, are all better this year.
I'm sure you know all of this though. I'm probably just wasting my time writing to you. Maybe. Maybe not. I don't know. However, if you ever read this, don't take it personal.
The fact that this trade talk is even a topic, points directly back to you.
This is your doing.
You made the bed, Ben. Don't let Daryl Morey and company tuck you in.