Philadelphia 76ers: It's time to worry about Ben Simmons
The Philadelphia 76ers need more from Ben Simmons.
Regardless of your opinion about James Harden, it is clear the Philadelphia 76ers were willing and ready to trade Ben Simmons — and more — for the 31-year-old superstar. That trade fell through, and now the Sixers are approaching dangerous territory.
Ben Simmons is a 24-year-old All-NBA and All-Defense honoree. He has made two All-Star appearances, with more in his future. He is locked up on a long-term deal — five years, guaranteed. And yet, doubts over Simmons' Philadelphia future are beginning to creep into the discourse.
The Harden saga was an aberration. Rarely do players of Harden's caliber become available, and when they do, it behooves most teams to throw caution to the wind. That said, the question of "should the Sixers trade Simmons" has lingered beyond the Harden discourse. That is not something anyone could have predicted before the season.
All year, management has been steadfast with its messaging — Joel Embiid and Ben Simmons can win. That's true. The Sixers will win plenty of games in the regular season, and when it comes to the postseason, Embiid plus shooters can probably get Philadelphia to the second round. Maybe even the conference finals.
Can the Sixers win with Embiid and Simmons at the highest level? My longstanding answer to this has been yes, with the caveat that Embiid and Simmons cannot be the team's two best players. The Sixers need a third star — preferably in the Jimmy Butler vein, though that ship has sailed — who can generate offense in the halfcourt next to Embiid.
Simmons as the No. 2 with Tobias Harris as the No. 3 is simply not good enough for Philadelphia to go the distance. Embiid is putting together a strong case for MVP, but even with the big fella in tip-top shape, the Sixers lack the necessary playmaking power. The Sixers' offense — at full strength — has been a well-oiled machine this season. But when the offense stalls, possessions get tense, and defenses are tuned in, the Sixers' really only have Tobias Harris, Shake Milton, and Tyrese Maxey to get them out of jams. Either that, or hope Embiid can do everything on every possession. It's not ideal.
To make matters worse, Simmons is playing the poorest basketball of his career. He is averaging 12.3 points, 9.3 rebounds, and 8.0 assists per game. He's shooting a career-worst 50 percent from the field and attempting a career-low 9.3 field goals. According to Derek Bodner of The Athletic ($), Simmons is attempting only 3.7 field goals per game on drives — a roughly 40 percent drop in volume from his rookie season.
For some reason, either schematic or mental, Simmons has been his least aggressive self this season. He's avoiding contact at a more alarming rate than ever, which leads to more lost possessions and turnovers. NBA defenses tend to learn quick, and if Simmons is no threat to take his man one-on-one at the rim, there's no need to collapse. That leaves fewer passing lanes to shooters, which negates the conceptual benefits of placing Simmons in the middle of four-out lineups.
Brett Brown was often criticized for not involving Simmons more off the ball and in pick-and-rolls. Doc Rivers has failed to turn Simmons into a valuable off-ball weapon, and the pick-and-rolls — especially with Simmons as the ball-handler — have been minimally effective. Simmons has too often been an offensive liability for a max-contract lead ball-handler who, by reputation, is supposed to be one of the NBA's best initiators.
Simmons often draws comparisons to Draymond Green when people are asked to envision his ideal role. Right now, he's a more ball-dominant, less effective version of Draymond. Too often, he muddies up the halfcourt offense, rather than making it hum. He wants to act like a point guard, but he poses no threat to score outside the paint, and he rarely takes advantage of his size when he gets inside. Green is a lightning-quick decision-maker who thrives on minimal touches. Simmons doesn't do anything unless he's touching the ball, and more frequently than ever, his touches are leading nowhere.
There's a chance Simmons is merely adjusting to his new surroundings and will return to form down the road. I would not characterize Simmons as regressing, but he is plateauing. At 24, it's clear the famed "leap" is not coming. Fans and coaches have been clamoring for a more aggressive, more shot-happy Simmons from day one. In four years, he has never adjusted. Not once. He is very clearly who he is at this point.
Simmons' trade value was at its highest last offseason. With the Sixers unable to turn Simmons into Harden, a new question arises: if Simmons cannot win as the yin to Embiid's yang, then how can the Sixers move off him while still receiving fair value. Many have pointed to Bradley Beal, but does Washington want to suffer through the Simmons-Westbrook experience? Other options, such as Zach LaVine and CJ McCollum, seem less valuable on paper. But the Sixers are in stasis, and at some point, they'll need to break out.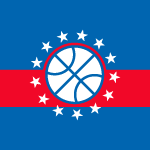 Want your voice heard? Join the The Sixer Sense team!
Write for us!
Philadelphia is approaching a dangerous crossroads — one where it is becoming clear Simmons should be traded, but one where an equal-value trade is harder to conjure. The Sixers will either need to mortgage the future, or accept a lesser player for a better fit. Or, and this is more likely, let the Embiid-Simmons experiment push ahead without a clear destination. The Sixers are stuck behind a potential juggernaut in the Harden-led Nets, and have little room to maneuver the roster around Embiid and Simmons due to Tobias Harris sucking up $36 million each season. Rock, meet hard place, and so forth.
The Sixers should lament the Jimmy Butler mishap more each day. They had the opportunity to build around two top-10 players while keeping Simmons on the roster. Brown even managed to get Simmons involved off-ball that postseason, which was probably Simmons' most effective stretch of high-stakes basketball. And yet, the failure to maintain the Butler relationship, compounded by two of the worst contract signings in basketball the following summer, has left Philadelphia without a clear path to contention. It's a shame, because Joel Embiid deserves much better than this.
To quote Daryl Morey's twitter bio: Opportunity is not a lengthy visitor. Philadelphia let the Butler opportunity slip, and were fortunate enough to have the chance to pair Embiid with a second MVP candidate and a competently built roster. Now that opportunity has slipped away too, and it's fair to wonder if the Sixers will ever deliver Embiid to the promised land.
Either way, it's time to worry about Simmons and his play. He needs to do better, and fast.