Can the Philadelphia 76ers and Denver Nuggets make a trade?
Could liberty ball go a mile high for the Philadelphia 76ers?
No. This article is not about trading Philadelphia 76ers point guard Ben Simmons. I told you: We are done with that.
However, there are some smart trades out there. And I promise not to even bring up the fact that two and a half years ago, I brought up acquiring Carmelo Anthony and many laughed. Or that is was in the 90th and 95th percentile, respectively, on assisted 3-point shots in those last two years and Philadelphia currently has a PG who has a high rate of assist to made 3-pointers himself. No, I will not mention any of that.
Nevertheless, with all kidding aside and the 2021 variant of Philadelphia looking quite nice after not throwing away their future for a bearded pipe dream, we do ask ourselves, "what next?" Should Philadelphia even be looking to add talent? If so, to what direction of the landscape? I would like to suggest a target.
First, I want you to understand, that I believe there are better players out there. Yet, the question you always ask yourself is "how much better can I get, without giving anything of real value away?" I know it sounds silly; however, there are moments when something good is available for next to nothing, and I think this may be a moment like that. So, I went and fired up the trade machine and asked it, "Great Trade Machine, what would it take to acquire Will Barton?"
Here is what it said.
PHILADELPHIA RECEIVES:
DENVER RECEIVES:
Is trading Mike Scott, Matisse Thybulle, Terrance Ferguson, and a couple of picks worth acquiring Will Barton? Before you beat me like hired help that I am, let me make a case.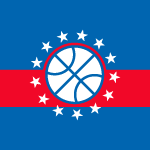 Want your voice heard? Join the The Sixer Sense team!
Write for us!
Case for Will Barton on the Philadelphia 76ers.
Barton too is a great assisted shooter on 3-pointers (not as good as 'Melo though). In the 70th percentile of wings over the last six years, it is safe to say Barton excels when the floor is spaced out. He is currently playing slightly below his season averages but above position average for his particular wing slot. His on/off differential from the '19-20 season was plus-nine, he has the skills to play well in transition, and Philadelphia has the defense to cover up for his misgivings and may even push him to improve.
I know what you're thinking: "You wrote an article to advocate a trade for Will Barton?" Yes. It was a slow news day—give me a break. But the reality is that Philadelphia does need to add another shooter and those shooters will not be easy to acquire, based on who is available.
While many are now turning to Bradley Beal as the next target, you must remember that he is a beloved citizen of Washington, and teams who are rebuilding don't give up young star players easily. You will likely because sick to your stomach if you ever hear what D.C. wants for its uber-talented guard.
The other part of this is Denver, the organization. Why would they be willing to give up Barton? Go on over and look at the West standings right now. Denver is 6-6. While it is early in the season, look up at those standings. You'll see the Lakers, the Clippers, the Suns—all of whom are playing better ball than Denver, and you will see Dallas, who has a young superstar who will keep his team fighting.
My point is, can Denver really expect to win the West this year? No. And if not, why not part with a shooter, to acquire a couple of draft picks and a young defensive stud with upside in Thybulle? Pair that with an improving Michael Porter Jr. and you may find yourself with an embarrassment of riches heading into next season, where your odds of winning increase (LeBron has to slow down at some point, right? Right?)
Listen, maybe you don't like my case for Will Barton. Maybe you have a better, more reasonable target out there. But Barton is a guy who has been shooting at or above league average for three-point percentage for six years. I think that percentage would improve with Ben Simmons facilitating the ball to him. Also, Barton has averaged double-digit points every season since the 2014-15 season.
Interact with me in the comments. Is this something you would consider? Am I totally on the wrong track here? List some of your trade targets that would be reasonable, but outside of the box and lets compare notes.
All stats provided by CleaningtheGlass.com