Philadelphia 76ers: 3 adjustments for Game 2 against the Hawks
Game 1 of the Philadelphia 76ers' second round series against the Atlanta Hawks had a less than ideal result with the Sixers ultimately ending it with a loss. However, towards the end of the game, the 76ers proved that they have enough to defeat the lower-seeded Hawks.
There's going to be at least three adjustments that head coach Doc Rivers will need to make in order for the Sixers to defeat the Hawks in Game 2 and beyond. If he does these things, then the Sixers have a good chance to win this series, assuming Joel Embiid can play in each game at a high level.
It should be noted that the first two of these adjustments were a combined one in Christopher Kline's recent article on The Sixer Sense, however, I've gone into more depth in this piece.
3 adjustments for Game 2: Double team Trae Young
It's important for Rivers to make Hawks star Trae Young work for his offense on that end of the court. It was clear that in Game 1 that allowing Young to set up the pick-and-roll was a horrible idea for the 76ers.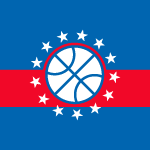 Want your voice heard? Join the The Sixer Sense team!
Write for us!
Young can shoot from anywhere and can make fantastic passes, like the one at the end of Game 1 to John Collins. There's been only one player that has ever given Young any problems and that was when he faced Jevon Carter when both point guards were in college.
Carter is now on the Phoenix Suns and Young is much better than when he was in college. Single coverage won't work and Rivers should do to Young what most teams had done to James Harden when he was on the Houston Rockets and get the ball out of his hands.
As Kline, had suggested in his article, that means double-teaming and traping Young on a regular basis. While turnovers would be a great result of these tactics, it's not the main goal. the purpose is to disrupt the flow of Atlanta's offense while also keeping Young from initiating the offense and keeping the ball out of his hands as much as possible. This tactic should slow down the red hot Hawks offense a bit.