Sixers: In Daryl Morey we trust
With all the Ben Simmons drama happening, and questions of if he's staying with Sixers or leaving or what team he goes to for what players, we do know one thing: Daryl Morey will make the right decision and knows how to handle the situation.
The Sixers can trust Daryl Morey
Now, Daryl Morey is one of, if not the best at what he does. Let's not forget Morey was not the guy who offered Ben Simmons a max contract worth $170 million back in 2019. But, Morey was the guy who flipped Josh Richardson for Seth Curry, and he was the guy who flipped Al Horford for Danny Green.
In my last article, I discussed teams that could have interest in Ben Simmons. But, let me explain. Daryl Morey will not trade Ben Simmons unless it's for an All-Star caliber player. So Buddy Hield and Marvin Bagley III with their first-round pick, at the end of the day, just won't cut it, and is more of a worst-case situation.
What will Morey do for the Sixers?
Daryl Morey will not pull any trigger unless it makes the team better. Listen, the time is now. Joel Embiid is not getting any younger and the Sixers need to take advantage of that — and Morey knows it. Morey either wants a Damian Lillard or a Bradley Beal-caliber player, and that's just how it is.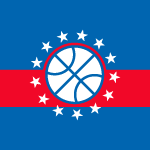 Want your voice heard? Join the The Sixer Sense team!
Write for us!
Ben Simmons isn't a terrible player. Yes, his offensive game has to be stronger, but the other positive attributes he has, such as his court vision, passing, rebounding, defense — especially his defense — and his ability to create shots for other players will all intrigue potential suitors.
Daryl Morey will lead the Sixers to the promised land
Me personally, I am predicting Morey and the 76ers to have a very successful 2021-22 season. Whatever happens with Simmons, I am fully confident Morey will make the right decision. Players like Matisse Thybulle and Tyrese Maxey have shown they are ready to take center stage multiple times, and even players like Isaiah Joe have shown promise.
There are plenty of players for Morey to explore (not involving the Ben Simmons trade), including Doug McDermott, who the Sixers are rumored to have interest in. So, Sixers fans, if you are stressing about this offseason, just remember Daryl Morey is the President of Basketball Operations. He is fully dedicated on bringing a NBA title to the city of Philadelphia.