Philadelphia 76ers: Is Ben Simmons disrespecting Brett Brown on 3-pointers?
Brett Brown has publicly asked Ben Simmons to shoot a three-pointer per game, Since that plea, the Philadelphia 76ers point guard has not attempted one. Is that lack of confidence or in not even trying, is Simmons being disrespectful to the coach?
It was arguably Ben Simmons' best game of the season as he poured in a career-high 34 points against the Cleveland Cavaliers on Dec. 8 in a 141-92 victory for the Philadelphia 76ers.
Among Simmons' baskets was a three-pointer, his second of the season (and career).
After the game, Sixers coach Brett Brown decided it was a good time to issue a challenge to his 6-foot-10 All-Star point guard: he wanted him to attempt a three-point shot at least once a game going forward.
Actually, the way Brown phrased it, it was more like a plea (quotes courtesy of Kyle Neubeck).
"This is what I want, you can pass this along to his agent, his family, his friends, and to him, I want a three-point shot a game, minimum. The pull-up twos, I'm fine with whatever is open, but I'm interested in the three-point shot," Brown said.
Apparently, his agent, family and friends did not mention to Simmons shooting one three-pointer a game was a good idea, not even new/old friend Kendall Jenner. In the following five games he did not attempt a three-pointer (he was credited with a try vs. Denver but it was really an end of period heave).
We know Simmons practices shooting three-pointers — anyone who gets to a Sixers game early can watch him shooting them. He has made both of his legitimate three-point shots, so he can make them.
So, what is the deal?
"I need to make it to my spots and positions," said Simmons after the Nets game on NBC Sports Philadelphia. "Being a point guard you just don't want to jack it up."
The Brooklyn game would have been a perfect game for Simmons to 'jack it up'. The Sixers were without Joel Embiid and, frankly, dying for someone to create offense.
Simmons was the team's leading scorer with 20 points but he only took 10 shots, none of them close to being a jump shot. The Sixers scored a season-low 89 points, so being the leading scorer on the Sixers worst offensive performance is sort of hollow accomplishment.
It is great that Simmons wants to be a team player (see Irving, Kyrie on point guards who like to shoot first and how teammates feel about them) but when there is no one to pass to (Simmons only had three assists, so whoever he was passing to was not making the shot), it is time to show your all-star bonafides and fire away.
Since most teams sag off Simmons, as they know he won't shoot, Simmons can get open for a jumper pretty much any time he wants.
Now, Brown (and fans) are not looking for Simmons to turn into the new J.J. Redick and be firing threes every time down the court. What Brown is looking for is at least a three-point attempt a game to keep the defense honest and not have Simmons' defender clogging the paint, making things tougher for Embiid to establish position, since Simmons is no threat from outside.
Now, Keith Pompey of the Philadelphia Inquirer has the theory that this is just the way Simmons is and we just have to get used to it.
It is such an outlier that Simmons will not shoot a three-pointer. Heck, Tristan Thompson spent eight years in the league and this year started shooting threes. Giannis Antetokounmpo, who like Simmons has spent his career shooting close to the basket, is averaging 1.7 three-point tries a game this season.
But while other non-shooters are incorporating the three into their repertoire, Simmons sticks to drives, post-ups and dunks.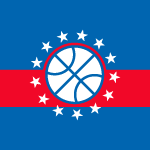 Want your voice heard? Join the The Sixer Sense team!
Write for us!
And the weird part is, his coach has publicly stated he wants Simmons to shoot from beyond the arc.
Even if Simmons does not want to do it (which is pretty obvious), is it disrespectful to your coach to not honor his request, and just 'jack it up' once a game to make him happy?
In the game after Cleveland, a win over Denver in which Simmons was passive offensively (taking just six shots, scoring seven points), Brown was asked about the lack of a three-point attempt from Simmons.
Brown did not back down from wanting Simmons to shoot it, but he did qualify that you have to remember how great Simmons is at other things, and it was not an ultimatum.
According to the Delaware News Journal, Brown said:
"He hears me. He wants to be seen as a basketball player," Brown said. "It's never pulling teeth with him. He's a good person. He's very coachable. But none of us see the world as he sees it, playing a thousand miles per hour at 6-foot-10. So sometimes maybe that space he wants to use in a different way.

"As I said before, my mission is to help him grow his game. He has a coach that encourages it, promotes it, tries to find a way to help him without getting too much on a soapbox or trying to over-dramatize it too much.

"I think he's been playing really good basketball. To focus too much on this isn't probably what I hope to do."

After the Cavaliers game, Brown also said he wanted Simmons to take at least eight foul shots a game. For the three games after Cleveland, Simmons took a total of eight free throws, but, in the next two games he did go to the foul line at least eight times (helped by the Pelicans' 'Hack-a-Ben' strategy).
That is, somewhat, progress.
So is Simmons just disrespecting Brown and doing whatever he wants? Or is it as simple as he cannot shoot threes in the flow of a game, which makes him not as valuable to the team.
For the sake of the Sixers' future, let us hope Simmons will decide to 'jack it up' at least once in a while.