It's too early to count out the Philadelphia 76ers in 2020
Are the Philadelphia 76ers still contenders?
After a frantic 2019 free agency, many Philadelphia 76ers fans including myself believed that that the Sixers would become serious playoff contenders, many predicting them to take the Eastern Conference title for the first time since 2001. However, as the All-Star break nears its end, things are not looking as bright as some expected. Currently sitting in fifth place, just in front of Indiana and Brooklyn, the Sixers sit far below their ceiling — far, far lower.
Having just won one game out of 12 games on the road against teams above .500, the Sixers away record is just the beginning of their numerous complications. With just under half a season remaining before the playoffs, the Sixers still have a bit of time to address their problems and find a solution to them.
Winning on the road is one of the most important facets of winning a championship. Last year's champs, the Toronto Raptors, won seven out of their 11 (63 percent) away games during their historic playoff run and also won 26 out of 41 (63 percent) games on the road during the regular season. A feat which the Sixers are not even close to achieving as of now (winning just 32 percent of their away games).
At this rate, their expectations of taking the Eastern Conference title have largely diminished.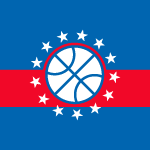 Want your voice heard? Join the The Sixer Sense team!
Write for us!
Even though the Sixers are in the weaker Eastern Conference, they still have to overcome various tough matchups in order to progress further than last year. These include teams such as Miami, Orlando and Indiana, although they aren't as high-profile as the Bucks and Raptors. Their recent form proves that they may be a nuisance to many other teams, not just Philly.
Having said that, it is not all doom and gloom for this young squad. Already having beat some powerhouse teams such as the Clippers, Lakers, and Bucks, the Sixers continue show their fanbase and the entire NBA what they are a truly capable team.
Furthermore it is fairly obvious that the 76ers roster has been built for the playoffs. Take for example Al Horford, who can be used as a weapon to slow down the Greek Freak in Milwaukee. Similarly, the roster also consists of a young and dynamic duo in Joel Embiid and Ben Simmons, who have proven to others what they are capable of achieving together.
Therefore, this gives us some hope in the Sixers franchise.