Philadelphia 76ers: Don't Shoot the Messenger, A Ben Simmons Reprise
The Philadelphia 76ers fandom must hold Ben Simmons accountable.
Well, isn't this a shock to the system. I've personally never really cared about the responses of people online. Especially Twitter, where it is its own multiverse reality. Everyone has an opinion. Everyone has something to say. The nature of the technological age, I guess. However, the danger in always having something to say, is that most times you never understand what was actually said. Visceral responses rule the e-streets in our day. Even when the truth is being spoken, virtual mobs will line up to throw data encrypted stones in the form of insults to cast discouragement on users who are just relaying a message.
Tell me Philadelphia 76ers nation: what is the reason for your disdain?
The messenger is just conveying something that was brought forth from the source. If the source didn't do it, there would be no need for the messenger.
Would you be upset at the mail man for delivering a message from the IRS? Or would you be furious with the IRS?
Seems to me that our culture today is more enraged with the ones who say what's going on, and not the creators of the climate.
With that being said, let's revisit my letter to Ben Simmons and let's set a few things straight for the emotionally invested.
My letter was never intended to be an article of contention, to cast a narrative on Simmons that would imply that he isn't a productive player or a franchise player. Instead, the point of the article was to expose that this entire trade discussion involving him is an indictment on his refusal of a want to change.
I don't need anyone to point out his accomplishments. I'm well versed in them as a Philadelphia native, and hometown Sixers fan: two-time All-Star, first team All-NBA defensive selection, 2017-18 NBA Rookie of the Year. Yeah, I know. Got it covered with souvenirs as memories. Impressive stuff.
Yet, just a few thousand miles further in the upper Midwest, in the land where the deer's roam, a guy who was drafted around the same time as Simmons (two years earlier to be exact) with virtually no fanfare, a project by many NBA scouts, has developed into a force of nature with back-to-back NBA MVPs and a Defensive Player of The Year trophy on his resume.
Tell me again why you're mad, Sixers nation?
The reality is Giannis Antetokounmpo's development into an MVP player is an indictment on Ben Simmons. The fact that the Sixers front office is even entertaining trade talks is an indictment on Ben Simmons. The fact that many NBA insiders have been saying that the Simmons-Embiid relationship should be broken up, is an indictment on Ben Simmons!
A kid who has been highly touted since his days at Montverde Academy, anointed as the offspring of LeBron James, who is a mismatch on the floor every night, standing 6-foot-10, weighing 240 pounds, averages 16.4 points per game for his career. Acceptable numbers — if you stand 6-foot-3. Put this in perspective: Giannis averaged 16.9 points per game in his age-21 season, which was his third. Jayson Tatum averaged 23.4 points per game in his age 21 season, which was last year, his third.
Lock in on the keywords "Season" and "Career" and let them marinate.
Two players in the same conference, same division, have ascended to become certified big names in the NBA.
Ben Simmons has stayed neutral throughout his career thus far.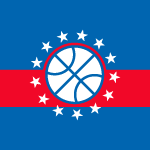 Want your voice heard? Join the The Sixer Sense team!
Write for us!
We're talking about the overall number one pick in 2016. Not some player that became noticed during combine workouts. He is supposed to be THE GUY. That's why the Sixers drafted him.
All of this should be the focus of the Sixers fanbase. Instead, the words of the messenger have caused an uproar.
I can relate though. That's what we as fans do. We defend who we love. Even when they don't know us personally. It's that very reason why sports conversations are so polarizing.
I'm not upset with anyone who commented on the article and aired their feelings. It's part of the game. But we have an obligation to tell the truth as sports writers; and fans have an obligation to believe the truth when they see it played out on the floor.
What's the truth? Benjamin David Simmons has shown us who he is: a great player who is choosing to be comfortable with good. Does that mean he'll never change? No. But it does mean that we shouldn't deny the facts that have been presented.
By the way, anyone watch the first preseason game on Tuesday? 10 points on 3-for-5 shooting, six assists? I know it was preseason game, but the same habits were on display again. Not looking to score, passive with the ball, not imposing his will on the opponent.
That's not going to get it done if this team has championship aspirations. And deep down, you all know that.
The greats all had some level of pressure applied to produce the diamonds inside of them. We were too young (some of us weren't even born probably) to see the criticism hurled at Michael Jordan when he couldn't get the Bulls to the Finals in his first seven years. But it happened. We all witnessed the intense criticism laid on the back of LeBron James to raise his game to bring home a title. Shaq caught it too, especially in L.A. where he couldn't get past the Utah Jazz in the late 90s. Kobe faced pressure as well when his teams couldn't get it done in the playoffs in the 2000s.
This is a normal occurrence. The greats have to be held accountable. Ben Simmons is great. It's time that we held him to that standard.
Sixers nation, I stand by what I said. This is Ben Simmons' fault, and the only one that can change it, is Ben Simmons.
So instead of being mad at the messenger, look at potentially unrealized Hall of Fame talent running up and down the court, comfortable with 6-foot-5 and under players guarding him, then cut the TV off, and listen to your thoughts.
Checkmate.